Bracketology: Duke upset, Cal out, Nebraska in
Duke suffered another bad loss, while most bubble teams did well, Cal did not and fell out of the bracket.
Bracketology: Updated projections | Bubble Watch | Team vs. team comparison
Duke Blue Devils lost at Wake Forest Demon Deacons on Wednesday, which was its second bad loss of the season. The Blue Devils have struggled away from home against good teams. They didn't play any true road game outside the league, but are just 1-3 against ACC teams in the top 100 in away games. Now they are 3-2 against those outside the top 100. When not playing well away from home against good teams is the hole in your résumé, a bad road loss looks worse. Duke dropped two spots to a No. 5 seed in Thursday's bracket.
Louisville Cardinals , which is the toughest team to seed in the bracket because of the extreme nature of its schedule, became the first team to win at SMU Mustangs this year. The Cards still have a small number of top-100 wins, but also don't have anything resembling a bad loss. They are up to a No. 3 seed Thursday.
Most of the action Wednesday was on the bubble, and it was generally a good day for those teams.  Arkansas Razorbacks , Missouri Tigers , Nebraska Cornhuskers  and Tennessee Volunteers all won. Saint Joseph's Hawks and SMU lost, but those weren't bad losses. The big wins came from Dayton Flyers , which won at free-falling Saint Louis Billikens , and Colorado Buffaloes , which picked up its best road win of the year at Stanford Cardinal .
California Golden Bears is the one team that really hurt itself with a home loss to Utah Utes .  That's the fourth loss in five games for the Bears and dropped them off the bracket. Nebraska took their spot and is the last team in the field.
None of those teams came off the bubble, but Kansas State did. There aren't any bad losses left on the schedule for the Wildcats, and while they have work to do if they want a good seed, I can't see them missing the tournament entirely. Note that Baylor Bears , which is seeded ahead of KSU, is still on the bubble because there still is potential for the Bears to take a bad loss.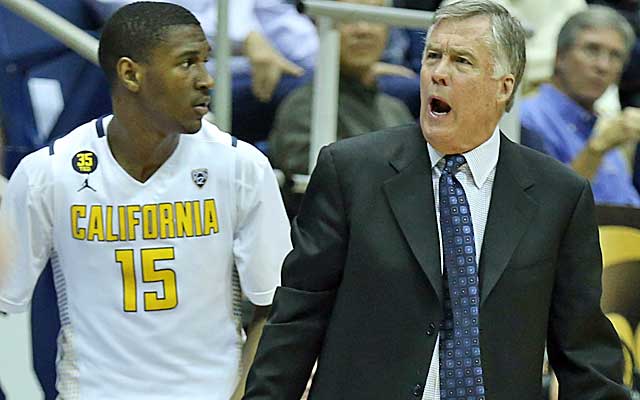 Calipari's latest viral social media bit comes just three weeks after the Wildcats head coach...

Buddy Boeheim was so impressive at Peach Jam that Gonzaga offered; others showing interest

The truths and myths about the push for 2018's No. 1 recruit to play college hoops a year...
Here are the under-the-radar players who will have breakout seasons in 2017-18

Duke coach says sometimes troubled guard played hurt last season, adding, 'I'm really proud...

Michigan, Marquette, California, LSU and VCU are also in the 34th annual field