Bracketology: UCLA, Kentucky switch; Harvard snags first bid
There were only a couple minor changes to the bracket on Thursday night. Harvard locks up the first tourney bid Friday night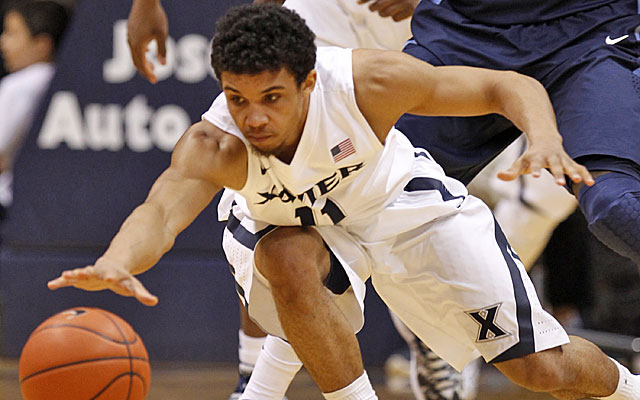 Bracketology: Updated projections | Bubble Watch | Team vs. team comparison
There were only a handful of games involving potential tournament teams Thursday night and no upsets, so only a couple of spots changed hands.
UCLA moved up to a No. 6 seed after a win at Washington, which moved Kentucky down. That doesn't seem like all that significant of a win to make a seed change, but those two teams have very little separating them. It's one of those changes you wouldn't notice if it didn't cross a seed line. 
Xavier lost at home to Villanova, but remains in the bracket for now. The bottom of the bracket figures to do some churning this weekend as the bigger conferences wrap up regular-season play and get ready for their tournaments.
Louisiana Tech replaced Southern Miss in the bracket as the Conference USA representative. There has been a four-car pileup atop the league standings for a while, and I always break ties by RPI until conference tournament seeding is determined. The Eagles have the best RPI of those teams but they ended up fourth in the tiebreaker. The Bulldogs are the top seed in the C-USA tournament, so they will be in the bracket until they lose.
Harvard clinched the first automatic bid to the NCAA Tournament on Friday night by beating Yale. 
Show Comments
Hide Comments
The 2017 NBA Draft had more freshmen, and fewer seniors, taken in the first round than ever...

A scandal at New Mexico leads to a rarity for the NCAA Tournament selection committee

These two Hall of Fame coaches have been in the crosshairs of NCAA justice in recent years
Will Kentucky have more than two players taken in the first round of the NBA Draft?

Continues to lobby for a college hoops commissioner; hopes the NBA, NCAA can come together

This development means every Division I job is now filled