Memphis beats up in C-USA, but comes up short in big-boy basketball
Memphis had reeled off 18 straight wins and moved into the Top 25 without beating a single sure-fire NCAA tournament team. This was its chance to gain credibility, but the Tigers came up short at Xavier.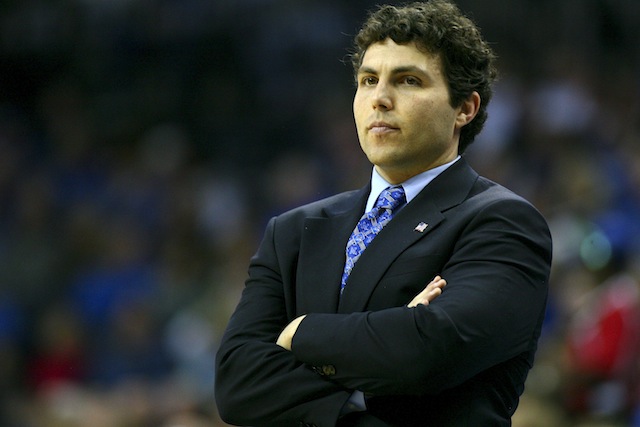 Hey Memphis: This isn't Conference USA. 
Memphis had reeled off 18 consecutive victories, fattened up against the Sisters of the Poor (otherwise known as C-USA) and somehow vaulted into the Top 25. But who had the Tigers beaten?  No one. 
The non-conference notches came against the likes of Tennessee, Lipscomb, Oral Roberts, Loyola (Md.) and Harvard. The Tigers swept East Carolina, Marshall and Southern Miss in league play -- and also took care of UAB, Rice, Tulane, Tulsa, SMU, Central Florida and Houston. I'm not going to spew off numbers from KenPom.com as my buddy and colleague, Gary Parrish, frequently does. What I do know, without looking at any set of numbers, is that there isn't a sure-fire NCAA tournament team among the 18 victories. 
More on college basketball
Related links
Josh Pastner's team finally had its chance to show it could beat a real team, to quiet the skeptics who have been ripping on the league all year long, to silence the critics who wondered whether Memphis had truly improved since November -- or had just overwhelmed a bunch of crappy teams with an excess of talent and athleticism. Tuesday night: A non-league road contest against a mediocre Xavier team (by Xavier standards) to show that this Tigers group was worthy of its recent hype. 
I recently got a text from a C-USA assistant coach. 
"Memphis is for real. Fact. Experienced and selfless. Trust them this year." 
I wasn't buying it then and I'm still not buying it. These guys are worthy of being on The Bubble. Sure, there aren't any so-called "bad losses," but there also aren't any "quality wins," either. The setbacks came against VCU and Minnesota down in the Bahamas and also at home against Louisville. This one hurts, though, because it alters the perception of this team. 
Xavier is likely an NIT team -- and the Musketeers were without starting guard Dee Davis (head injury). Chris Mack's team still found a way to come out with the 64-62 victory. All I've been hearing from Parrish is how Joe Jackson is a different player than the one I saw back in November down in the Bahamas. How he was the Player of the Year in C-USA and one of the top 30 players in college basketball. No one pulls for Jackson more than me, but he had just 11 points while being guarded for much of the game by Brad Redford. 
Memphis fattened up on C-USA and got its swagger back, exactly as I predicted when it left Bahamas in complete disarray. 
But Xavier plays in a big boy league, not Little League. 
Show Comments
Hide Comments
Collins is set up to be Northwestern's coach for a very long time -- if no one bigger lures...

Eight of the top nine scorers from this season's team are not returning, but UK will be fi...

A likely All-American, a big-time NBA prospect and an important X-factor to test draft wat...
Kentucky is losing 95 percent of its offense with all of its NBA talent and outgoing senio...

The former five-star recruit has not yet hired an agent

Shareef picked Arizona over UCLA, USC, LSU and others