Mizzou's Frank Haith reaches deal in principle to coach at Tulsa
Missouri's Frank Haith will be the next head coach of Tulsa, a source told CBSSports.com on Thursday.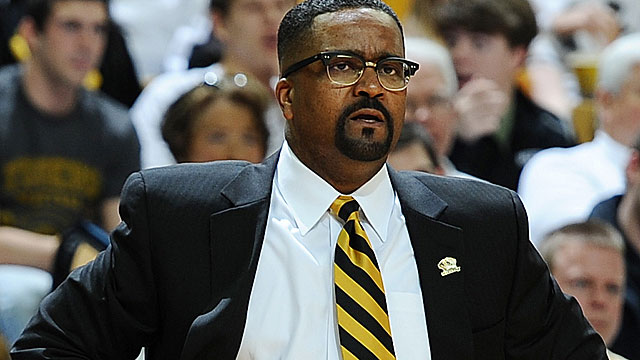 More: Early 2014-15 Top 25 (And One) | NBA Early Entries | Coaching Changes
Missouri's Frank Haith has reached an agreement in principle to replace Danny Manning as Tulsa's next head coach, a source told CBSSports.com on Thursday.
A formal announcement is expected soon.
CBSSports.com first reported Haith's involvement with Tulsa earlier Thursday.
"Frank is looking for a way out of Missouri," one source said. "This might be it."
Haith just finished his third season at Missouri by missing the NCAA Tournament with a team talented enough to make it, and Mizzou fans have undeniably turned on him because of underachieving on the court and problems off of the court -- most recently the arrest and dismissal of Louisville transfer Zach Price. Sources told CBSSports.com that Tulsa is willing to pay in excess of $1 million for Haith, and that he's seriously considering going because he knows one more bad season at Missouri could be his last.
Manning left Tulsa for Wake Forest earlier this month.
The truths and myths about the push for 2018's No. 1 recruit to play college hoops a year...

Here are the under-the-radar players who will have breakout seasons in 2017-18

Duke coach says sometimes troubled guard played hurt last season, adding, 'I'm really proud...
Michigan, Marquette, California, LSU and VCU are also in the 34th annual field

The expected rise of Missouri figures to be a storyline once they start playing for real

The Hoosiers' new coach is funneling in recruits in a hurry, including one who can play in...