Nebraska unveils new court design
Nebraska moves into a new arena next fall, and now it has a new court design.
• 1 min read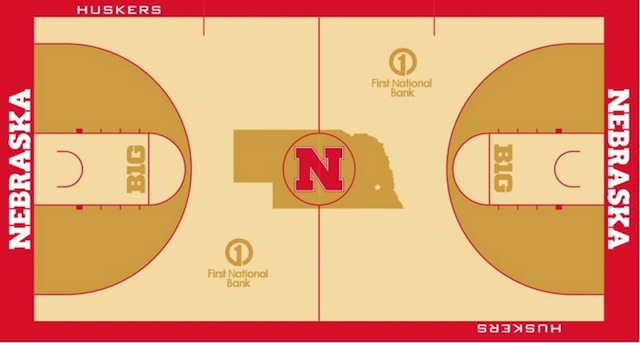 Nebraska closed out the Bob Devaney Sports Center this past season, moving into the 16,000-seat Pinnacle Bank Arena. The Cornhuskers will begin playing there next fall, and the school released its floor design on Thursday night.
The most noteworthy aspects are the smaller block "N" at mid-court on top of an outline of the state of Nebraska. The outline is a different shade than the rest of the court, save for the area inside the arc. From 1986 to 1996, the Bob Devaney Sports Center also had the state of Nebraska at center court.
There is also a star on the state, highlighting Lincoln --– the state capital and the home of the Cornhuskers. 
Show Comments
Hide Comments
Our Latest Stories
What time does Duke play this weekend?

The Red Storm have given Sima his release

Our experts aren't all in line for the biggest game of the day: Villanova vs. Notre Dame
Is this a shot at Duke? You be the judge

The Terrapins are 9-1 and still unranked, but they may not stay that way much longer

Everything you need to know about Penn State-Pitt, matchups and television information