Poll Attacks: You realize Baylor beat Colorado on Friday, right?
Three days of college basketball are in the books, and the Associated Press and Coaches polls have been updated. As always, some voters did some dumb things. As always, I'm here to highlight them.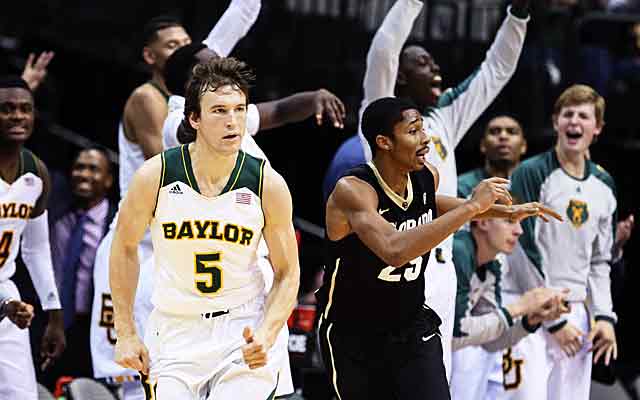 Three days of college basketball are in the books, and the AP and Coaches polls have been updated. As always, some voters did dumb things. As always, I'm here to highlight them.
Let's do the Poll Attacks!
Associated Press poll: I realize the start of the college basketball season is weird in how it brings us games on a Friday, and I know not everybody had a chance to watch those games. But is it hard to glance at the box scores? Is that too much to request of an AP voter?
I ask on behalf of college basketball.
I ask because of Jon Wilner of the San Jose Mercury News.
Wilner is a talented reporter and writer who, for whatever reason, struggles with his weekly AP ballot. It's been this way for years. And this week is no exception considering he has Colorado ranked 16th and Baylor unranked on his ballot even though Colorado opened the season with a 72-60 loss to Baylor in which the Buffaloes basically trailed from start to finish. How could anybody submit a ballot like that?
You wanna rank both Baylor and  Colorado?
Fine.
Two other voters did exactly that ... with Baylor in front of Colorado.
That's perfectly reasonable.
But ranking Colorado 16th and leaving Baylor unranked is at best careless and at worst ridiculous. I'm gonna give Wilner the benefit of the doubt and assume he was just careless. But, if that's the case, he really should be more careful. The records on our Top 25 (and one) are updated every morning. That page is always there to help, if any voter needs it.
Coaches poll: The most glaring thing about the coaches poll -- FYI: I'm not interested in debating the general order of teams, because the order of the teams remains mostly fine and completely reasonable -- is that Georgia is getting one vote for 25th despite being picked 11th in the preseason SEC poll.
Does a team that's 11th in the SEC on paper really deserve a Top 25 vote?
Of course not.
But I don't mind it, really, because that vote is coming from Georgia coach Mark Fox, and it's a clear attempt for Fox to gain credibility with his players even if he loses some with outsiders. Again, there's not a single thing on paper that suggests Georgia should be getting a vote, and the Bulldogs would probably have to start 5-0 and win the Charleston Classic later this month before most would consider them. That's not even up for debate. But, in a weird sort of way, I actually respect a coach who is willing to put himself out there like this and risk looking silly in an attempt to publicly show his players that he believes in them. If Fox is still doing it after an early loss to an unranked team, absolutely, I'll mock the vote. But I'm OK with it now given that there are still zero losses on the resume.
Show Comments
Hide Comments
Our Latest Stories
The extent of Dillon Brooks' injury could determine Oregon's Final Four hopes

LeMoyne-Owen and Lane College are being investigated for a bench-clearing brawl on Saturda...

Melo Trimble had 20 points to lead all scorers in a good road win for the Terps
The star forward is injured at Penn State, a setback which figures to slow the Hoosiers in...

Come at the King (of Columbia), best not miss

Most prefer Markelle Fultz over Lonzo Ball and De'Aaron Fox, but Dennis Smith might have most...