Triple Threat: Hoosiers can build on breakthrough win
Jon Rothstein takes a look at the trending teams, players and upcoming games in this week's edition of the Triple Threat.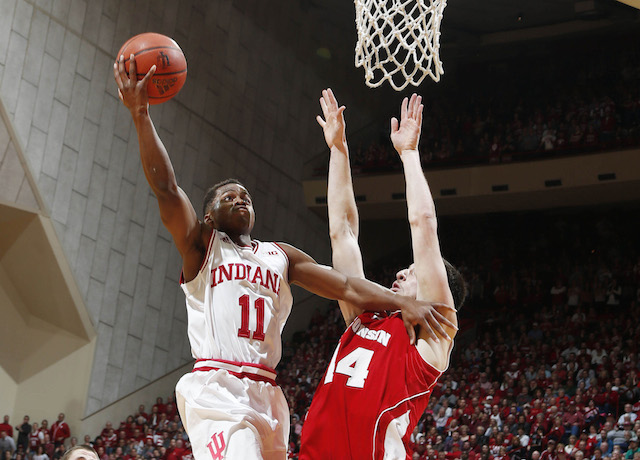 What three teams are quietly picking up steam? Which tandems are extremely underrated? Answers to those questions and more in this week's Triple Threat.
Three quick hits
1. How big was Indiana's win over Wisconsin on Tuesday? Beyond big. The Hoosiers were lacking a marquee victory but that's not the case anymore after they beat the Badgers 75-72 at Assembly Hall. Indiana got 25 points from sophomore point guard Yogi Ferrell, but the real key in this game was the play of freshman Stanford Robinson off the bench. The 6-4 guard provided a huge lift in reserve, scoring 13 points and grabbing five rebounds in 24 minutes off the bench. Tom Crean's team was down 15 points in the first half last Saturday at Penn State, but has since battled back to even up their conference record at 2-2.
2. Is GW's Patricio Garino one of college basketball's best kept secrets? Without question. The 6-6 wing was the best player on the floor when George Washington beat VCU on Tuesday night and has the potential to be an All-Atlantic 10 player. The sophomore had 25 points and seven rebounds for the Colonials and knocked down two three-point shots against the Rams, who fell to 13-4 on the season. After missing seven games at the start of the season with a finger injury, Garino is back with a vengeance. The rest of the Atlantic 10 is officially on notice.
3. Can Iowa win the Big Ten? Absolutely. The Hawkeyes showed in Sunday's win over Ohio State that they have the ability to beat anyone at any location. Fran McCaffery's team could conceivably be undefeated -- but they're not. Iowa had Villanova down big before losing at the Battle for Atlantis, and also lost leads against Iowa State and Wisconsin. This isn't an elite team, but they're very, very good. Keep an eye on 6-9 forward Aaron White. Skilled and versatile, the junior is extremely efficient and shooting better than 65 percent from the field on the season.
Three games I'm looking forward to
1. UConn at Memphis (Thursday, 7 p.m. ET): This is new territory for the Tigers. Memphis' last three games have been against Cincinnati, Louisville, Temple and now on Thursday night, they'll host the Huskies. This isn't Conference USA anymore. Memphis' front line of Austin Nichols and Shaq Goodwin should have a distinct advantage in this game over UConn's frontcourt, but DeAndre Daniels could be a bit of a wild card thanks to his skill level and versatility. This game features two programs with great tradition as well as two of the best back courts in college basketball. Set your DVR now.
2. Ohio State at Minnesota (Thursday, 9 p.m. ET): The Buckeyes are coming off two consecutive losses and the Gophers now suddenly look like a bubble team under Richard Pitino. Minnesota is bringing a high-octane style to the Big Ten and forcing opponents to play at a pace that's faster then they normally prefer. Look for Thad Matta to regularly use LaQuinton Ross and freshman Marc Loving together up front in this game in an effort to attack the Gophers' match up zone.
3. Arizona State at Arizona (Thursday, 9 p.m. ET): The Sun Devils lost an opportunity for a quality win when they fell on Sunday at UCLA and they'll get another major chance when they visit the nation's best team in Tucson. Arizona State beat Marquette and UNLV in the non-conference portion of its schedule, but neither of those teams are currently resembling squads worthy of playing in the NCAA Tournament. Arizona has elite athleticism up front and the Sun Devils do not. Look for that to be the difference in this game.
Three teams quietly picking up steam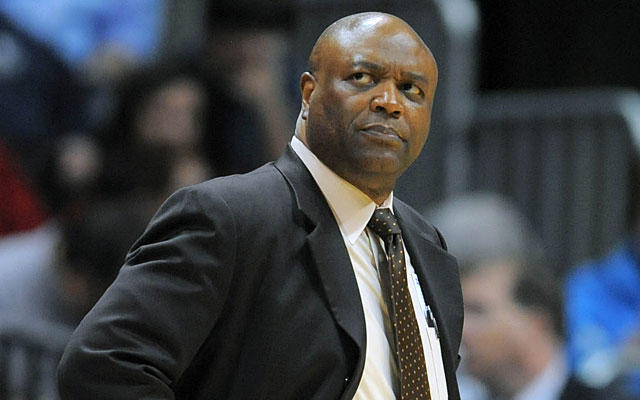 1. Florida State: Put Leonard Hamilton's group on the list of teams you don't want to see in your bracket come March. The Seminoles are incredibly long, have terrific role allocation, and boast a pair 7-footers in Boris Bojanovsky and Michael Ojo. Florida State also has a budding star in 6-5 sophomore Aaron Thomas (12.5 points per game), who is on his way to becoming one of the better players in the ACC.
2. Cal: The forgotten team in the Pac-12 has been terrific early in conference play. The Bears have one of the best point guards in college basketball in Justin Cobbs (15.1 points, 6.4 assists, 2.8 rebounds per game) and have yet to consistently be at full strength this season. With freshman Jabari Bird expected to return tonight against Washington and 6-6 wing Ricky Kreklow likely back next week, Mike Montgomery has a real chance to develop a legitimate contender to Arizona in the Pac-12.
3. Saint Louis: The Billikens may not have as much sizzle as some of the other teams in the Atlantic 10, but there's no doubt they're still the team to beat in one of the most underrated leagues in college basketball. Saint Louis is 15-2 and has only lost to two undefeated teams -- Wisconsin and Wichita State. Jim Crews again has a veteran team that no one will want to play.
Three underrated tandems
1. Jonathan Holmes/Cameron Ridley, Texas: The Longhorns are quietly 13-4 and 2-2 in the Big 12. One of the biggest reasons why? Their frontcourt. Holmes and Ridley attack the glass with reckless abandon each time they step on the floor and combined for 24 rebounds in Monday's win at West Virginia. Holmes is currently leading Texas in scoring at 12.5 points to go with 7.3 rebounds per game. Ridley, meanwhile, is one of the most improved players in the country as a sophomore, and is tallying 10.6 points and 7.3 rebounds per contest. Last year as a freshman, Ridley averaged 4.1 points and 4.3 rebounds.
2. Bryce Alford/Zach LaVine, UCLA: The "kiddie corps" has become more than just a tandem that provides energy off the bench. Alford and LaVine are now regularly closing out games for the Bruins, and combined to score 32 points in UCLA's win over Arizona State. The Bruins are more explosive than I thought they'd be this season and the combo of Alford and LaVine is the biggest reason why. The duo is averaging a combined 29.6 points per game in three conference games.
3. David Kravish/Richard Solomon, Cal: The Bears don't have a frontcourt substitute, but that doesn't mean their two starters aren't terrific. Kravish and Solomon play within themselves and completely understand their roles. The duo is averaging a combined 24.0 points per game as well as 17.8 rebounds per game for Cal, who is 12-4 overall and 3-0 in the Pac-12.
Three things Spencer Dinwiddie's ACL tear means in Pac-12
1. One less team that can challenge Arizona: There was a real rivalry brewing between the Wildcats and Colorado and this year would have provided more great theater if the Buffaloes had Dinwiddie. Without their leading scorer, it's tough to see Colorado competing with Sean Miller's team for a league title. Tad Boyle's team has three solid wins though -- Kansas, Harvard, and Oregon -- that should keep them in the mix for an NCAA bid.
2. Colorado must rely heavily on unproven guards: Tad Boyle loves the steadiness of sophomore guard Xavier Talton, but for the Buffaloes to have a chance to stay in the hunt for an NCAA bid, they're going to need offense out of freshman guard Jaron Hopkins. Dinwiddie was Colorado's top scorer and losing him for the season means this team needs someone to step up and be a legitimate threat to take defenders off the bounce and create for others. The Buffaloes are also going to be without freshman guard Tre-Shaun Fletcher for the next six to eight weeks, due to a knee injury.
3. The dreaded "altitude" trip gets slightly easier: There's no tougher road trip for teams in the Pac-12 to make than when they travel to play Utah and Colorado in Salt Lake City and Boulder. This gets a littler easier now without Dinwiddie. Colorado certainly won't be a pushover but there's obviously a greater chance now for a team to go into Boulder now and get a road victory than there was before the Buffs lost their best player.
Show Comments
Hide Comments
The information on who harassed John Higgins will now be turned over to the FBI

Some of these future NBA picks might work out, but others won't sniff being drafted

This is a good development for Louisville, which may avoid having its coaches forced to testify...
The athletic guard withdrew from the NBA Draft late Wednesday night

Next step in the case, which began in 2011, is for UNC to face the NCAA's Committee on Inf...

We look at 40-plus teams affected by this year's NBA Draft