Big 12 Poll Reactions, Week 4: Kansas State comes on
This week's polls have been released. Here's how the Big 12 fared, from the top of the polls to the bottom, and what it means.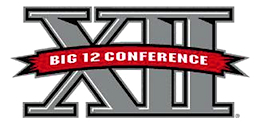 This week's polls have been released. Here's how the Big 12 fared, from the top of the polls to the bottom, and what it means.

Kansas State Wildcats (7th AP / 8th Coaches). No team in college football converted more people to believers Saturday than Kansas State, whose mistake-free, 24-19 upset at Oklahoma Sooners was eerily reminiscent of the Wildcat teams that lived in the top 10 throughout the late 90s. They should enjoy their lofty status for at least three more weeks: Up next is a bye, followed by likely wins against Kansas Jayhawks and Iowa State Cyclones before the next reality check at West Virginia.
- - -
Last week: 15th AP, 13th Coaches.

West Virginia Mountaineers (9th AP / 7th Coaches). By their usual standards, the Mountaineers looked a little sluggish in a routine, 31-21 win over Maryland Terrapins , and paid for it by dropping a spot in the AP poll. They'll have plenty of opportunities to earn it back, with six of the next seven games coming against Baylor Bears , Texas Longhorns , Kansas State, TCU Horned Frogs , Oklahoma State Cowboys and Oklahoma, all of whom currently reside in at least one of the polls.
- - -
Last week: 8th AP, 7th Coaches.

Texas Longhorns (12th AP / 10th Coaches). Appropriately enough, the Longhorns didn't budge from last week's position in either poll following a bye week. That certainly will not be the case over the next four weeks, a make-or-break stretch that pits Texas against Oklahoma State, West Virginia, Oklahoma and Baylor in consecutive games. By the end of that run, we'll know exactly where the 'Horns stand.
- - -
Last week: 12th AP, 10th Coaches.

TCU Horned Frogs (15th AP / 14th Coaches). The Horned Frogs moved up two spots in both polls on the strength of not losing to Virginia, moving ahead of weekend losers/fallers Oklahoma and Clemson Tigers . TCU is still looking at another month of smooth sailing, quite possibly into the top 10, before the degree of difficulty increases dramatically in late October and November.
- - -
Last week: 17th AP, 16th Coaches.

Oklahoma Sooners (16th AP / 15th Coaches). For every action, there's an equal and opposite reaction: Where Kansas State flies from the mid-teens into the top 10, the Sooners plummet accordingly, dropping exactly ten spots in each poll. The annual Red River Shootout date with Texas on Oct. 13 will determine whether OU still has any major goals to play for over the second half of the season, but not before a trip to Lubbock, where Oklahoma has lost three in a row to Texas Tech Red Raiders .
- - -
Last week: 6th AP, 5th Coaches.

Baylor Bears (25th AP / 24th Coaches). The Bears survived a spirited upset bid Friday from upset artist Louisiana-Monroe Warhawks , and were rewarded on Sunday with their first appearance in the polls this season. If they're still here next week, after a trip to West Virginia, it will be with an entirely different set of assumptions than they bring into that game.
- - -
Last week: Unranked in both polls.

Oklahoma State Cowboys (Unranked AP / 22nd Coaches). Voters in the coaches poll were impressed enough with the Cowboys' bye week performance to move them up three spots, from No. 25 to No. 22, still more than 10 spots ahead of the team that rallied to beat them by three touchdowns earlier this month, Arizona Wildcats . The writers remain skeptical until they see the Cowboys against another competent opponent, which they will Saturday against Texas in a critical reality check for both teams.
- - -
Last week: Unranked AP, 25th Coaches.
Everyone else: Undefeated Iowa State and Texas Tech continue to hover in "Also Receiving Votes" purgatory, meaning that for the third consecutive week the only Big 12 team that failed to receive a single top 25 in either poll is Kansas. With conference play kicking into gear this weekend, here's guessing the Jayhawks are about to have some company.
Show Comments
Hide Comments
There are all sorts of drafts out there and these are my favorites

It's time to say goodbye to so many great players

What colleges and conferences had the most first-round picks in the 2017 NFL Draft?
Myles Garrett and Leonard Fournette were top-rated prospects coming out of high school

Ohio State and Washington will play in Seattle in 2024 and Columbus in 2025

Kirk Merritt claims 'jock itch' was the reason he exposed himself to two tutors