Big Ten commish has 'no reaction' as Jim Harbaugh defends Florida trip
Jim Harbaugh's decision to start Michigan's spring practice at a private sports academy in Florida has many in college football up in arms. The Big Ten commissioner is still weighing the issue.
Big Ten commissioner Jim Delany told CBS Sports this week he has "no reaction at this point" regarding Michigan's spring break trip to Florida.
Michigan coach Jim Harbaugh has become a lightning rod in general, but the team's plan to begin spring practice in Bradenton, Florida, over spring break has taken on a life of its own. Since CBS Sports reported last week the SEC would attempt to prohibit the trip, the issue has become a national discussion.
Harbaugh took to Twitter, noting Friday that basketball teams take "summer breaks traveling to countries around the world for team bonding & team development … How is football traveling to Bradenton so different?"
There R B-Ball teams & other NCAA teams that spend summer breaks traveling to countries around the world for team bonding & team development

— Coach Harbaugh (@CoachJim4UM) February 20, 2016
It's an amazing opportunity for the S.A. - ACC teams may have experienced such trips. How is football traveling to Bradenton so different?

— Coach Harbaugh (@CoachJim4UM) February 20, 2016
To start, we're talking about two different sports. Those international basketball trips are only allowed once every four years. Also, they don't take place on the campus of possible prospects. Michigan is traveling to IMG Academy in Bradenton, home of 12 of the top 300 juniors for 2017 -- including the nation's No. 1 overall recruit in five-star linebacker Dylan Moses -- according to the 247Sports Composite.
IMG Academy refused comment to CBS Sports on Friday when asked about details of Michigan's visit. According to the NCAA recruiting calendar, this is a "quiet period." Through April 14, coaches aren't allowed any off-campus recruiting or viewing of prospects.
"It's an issue that we need to address. It's certainly out-of-the-box thinking," ACC commissioner John Swofford said on SiriusXM recently. "To me -- this is just one man's opinion -- this seems a bit in contradictory to the thinking that we're all trying to put into time demands.
"To require a practice during an offseason, during an academic spring break seems to me at odds with the bigger picture of what we're trying to do."
NCAA president Mark Emmert has concerns as well.
SEC commissioner Greg Sankey is primarily concerned about time demands on Michigan athletes practicing during spring break. Players have only a precious few weeks each year when they are not accountable to the football program. Spring break is traditionally one of them.
There are also recruiting concerns. Two IMG Academy players were among the top 12 prospects in the Class of 2016, per the 247Sports Composite.
Among the commissioners who will largely decide the issue, so far only Swofford and Sankey have spoken on the subject. Big 12 commissioner Bob Bowlsby has stayed mum. He is the chairman of the NCAA oversight committee that may have to rule on the trip. Pac-12 commissioner Larry Scott has not responded to multiple requests for comment.
Time demands have become an NCAA front burner issue in this era of autonomy. Those demands were the central issue in the Northwestern players' attempt to unionize. Last year, a Pac-12 survey of athletes concluded they spend an average of more than 50 hours per week on their sport. The NCAA allows a maximum of 20 hours per week.
The Power Five conferences refused to tackle time demands last month at the NCAA Convention.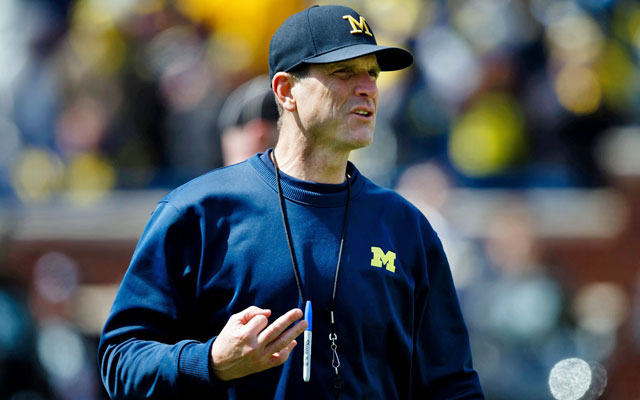 Show Comments
Hide Comments
Our Latest Stories
The Sabanization of the SEC is now entirely complete

The Tigers have an opening -- in September -- which means we need to figure out who will fill...

From Tom Herman to Jimbo Fisher, there are more than enough great candidates to coach the...
Miles was in his 12th season with the Tigers

The Tennessee safety and Florida linebacker were honored by the SEC on CBS in Week 4

Announcing the latest National, SEC and Freshman Players of the Week from CBS Sports