Cal safety released from hospital after hard collision
California safety Avery Sebastian reportedly has movement in all his extremities after a hard collision leaves him immobilized Monday night.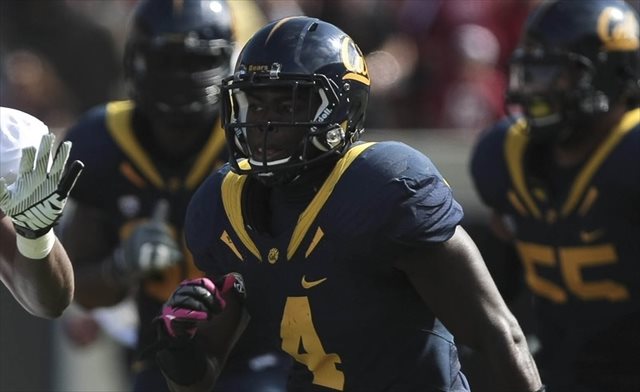 Some very, very good news for the California Bears: safety Avery Sebastian was released from the hospital Tuesday morning, the Associated Press reported.
Sebastian was hospitalized overnight following a hard scrimmage collision that appeared to leave him immobilized for more than 15 minutes. Sebastian was taken from the Bears' practice to Oakland's Highland General Hospital Monday night after the collision. 
The school issued a statement late Monday that said Sebastian had movement in his extremities and would be released from the hospital soon.
Sebastian, the starting strong safety for the Golden Bears, hit running back Jeffrey Coprich on a run up the middle and immediately went down, according to reports out of Cal's scrimmage.
A junior from Fort Lauderdale, Fla., Sebastian thanked "everyone for their positive thoughts and prayers" in the school statement.
Show Comments
Hide Comments
Our Latest Stories
The Rebels are likely headed for some tough times, as much as they may want to deny it

The Ole Miss coach finds himself in a no-win situation

The Rebels have been hit with eight new allegations in football of which they agree with t...
New Washington receivers coach Matt Lubick has been well-traveled lately.

Jim Harbaugh danced to One Direction and Frank Sinatra in one evening

The death penalty is a topic of conversation to this day, though the NCAA hasn't used it in...