Desmond Howard, photographer reach settlement over iconic photo
Copyright for the iconic photo of Desmond Howard striking the Heisman pose wiil belong to the Michigan legend after a settlement with the photographer.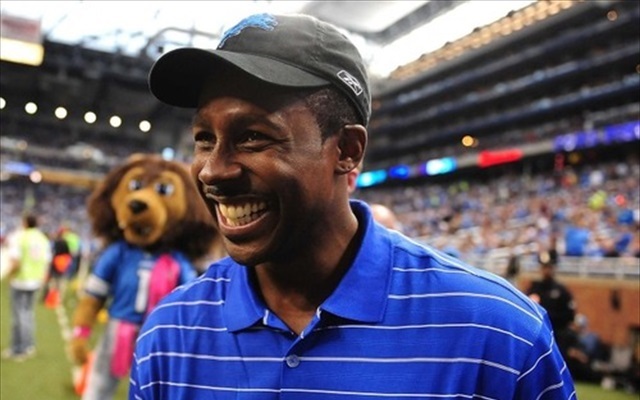 Desmond Howard scored his famous punt return touchdown against Ohio State and struck his even-more-famous end zone Heisman pose more than 22 years ago. But the legal fate of the iconic photograph of that pose was only resolved Tuesday.
The Associated Press reported that attorneys for Howard and photographer Brian Masck announced an agreement Tuesday that will see the Michigan legend receive copyright for the photo, but that Masck will still receive financial benefits from the image's commercial use.
Howard was among several defendants named in Masck's 2013 lawsuit over unauthorized use of the photo, though Masck did not file a copyright claim on the photograph until 2011. Howard's website had used the photo without Masck's permission, and he told Yahoo Sports last year that the case had cost him more than $100,000 in legal fees.
Per the AP, the arrangement with Howard does not settle Masck's suit where its other defendants are concerned, defendants that include Sports Illustrated, Amazon, Nissan and Wal-Mart. The suit has been filed in Detroit's federal court.
And now, just in case you haven't seen it for a while: "Hello, Heisman!":
The Buckeyes are big favorites to win the Big Ten's East division as well as the conference...

A look at the where the Nittany Lions stand five years later through the eyes of four unique...

Freeze resigned as Ole Miss coach, and the insider team at OMSpirit.com breaks down the im...
Freeze left a fastball over the plate and The Oxford Eagle took advantage of it

Tim Tebow joined the show right after a baseball game to chat about football and more

Tebow joined the 247Sports College Football Podcast this week to discuss a variety of topi...