Don't overreact to Week 1 in college football playoff race
There is a tendency to overreact the first time we see teams play, but one week is not a trend.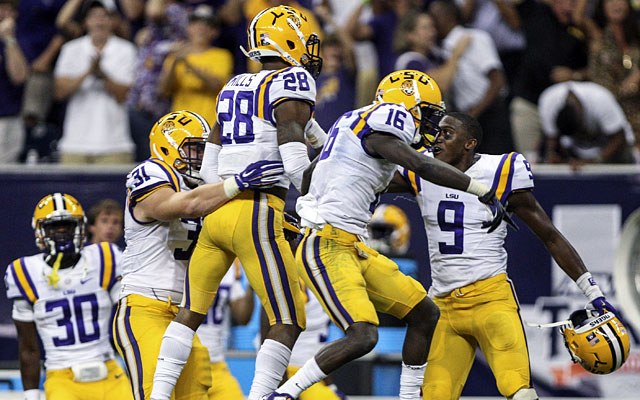 The season is finally under way. We have had a chance to watch teams play against unfriendly opposition for the first time, and some teams were more impressive than others, but for the most part, you should guard against overreacting to the first week's results.
I have always felt that as long as a team gets the win it should, first week struggles don't really mean much unless the continue. One week is not a trend.
That said, some results cannot be overlooked.
Texas A&M's dismantling of South Carolina in Columbia is one of them. The Gamecocks are in a hole already in the division race, although they will host Georgia in a couple weeks.
In the meantime, the newest bowl projections reflect the Aggies moving into a CFP committee game and USC-East dropping out. Texas A&M has to also be considered in the hunt for a playoff spot.
Wisconsin also dropped out of a committee game after blowing a big lead and losing to LSU. That loss wasn't unexpected, but the Badgers now have some injury concerns in their young defense that could cause problems down the road.
Otherwise, there are not many signficant changes as there were few upsets. One change of note is that Northwestern had previously been projected to a bowl as a 5-7 team. The Wildcats' loss to Cal over the weekend though changed that, and the Air Force has taken their place.
Show Comments
Hide Comments
Tim Tebow and Marty Smith spent the day with Nick Saban at his lake house

North Dakota State's pursuit of a sixth-straight national title started with an overtime win...

Vic Viloria fell asleep at the wheel of his drunk after drinking on campus
Torrodney Prevot has been suspended indefinitely until the conclusion of a university inve...

The Vols will have a tribute to Pat Summitt for the entire 2016 season

Houston students lined up around the block for vouchers to the season opener against Oklah...