Gus Malzahn says CB signee Kalvaraz Bessent OK to join Tigers
Kalvaraz Bessent will enroll at Auburn and join the football program under a 'probationary' period, Gus Malzahn said Monday.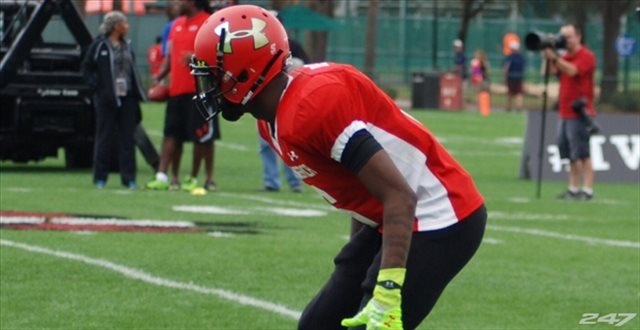 Auburn's 2014 recruiting class has received (or re-received) a belated -- if expected -- boost.
Gus Malzahn confirmed Monday, per al.com and other outlets, that four-star cornerback signee Kalvaraz Bessent will be permitted to enroll at Auburn and join the Tiger program under "probationary status."
In February, Bessent was one of four individuals arrested on felony marijuana charges in Nassau County, Fla., when a police search of a stopped vehicle found pot and none of the four passengers claimed ownership. But all charges against Bessent were dropped within a week after one of the other passengers in the car told police the marijuana did not belong to Bessent.
Even after Bessent was cleared of charges, Malzahn had been noncomittal on his arrival on campus, citing the need to gather information.
Bessent tweeted the following Monday:
Thanks to my Head coach Guz and my whole AU family for trusting and believing in me I will enroll in the summer!!!!! Grind Mode!!!

— kalvaraz bessent (@kalvarexbessent) March 17, 2014
One of Auburn's top recruits in the class of 2014, Bessent signed with Auburn in February as a four-star cornerback out of Camden County High School in Kingsland, Ga. Bessent was rated the No. 11 corner in the class of 2014 by the 247Sports composite rankings, and the No. 122 player overall.
Show Comments
Hide Comments
It seems there's a lot of talent in the SEC

There are all sorts of drafts out there and these are my favorites

It's time to say goodbye to so many great players
What colleges and conferences had the most first-round picks in the 2017 NFL Draft?

Myles Garrett and Leonard Fournette were top-rated prospects coming out of high school

Ohio State and Washington will play in Seattle in 2024 and Columbus in 2025