Judge allows O'Bannon case against NCAA to go to trial
Ed O'Bannon will see his class-action antitrust lawsuit against the NCAA go to trail on June 9, barring a settlement, after a federal judge's ruling in Oakland, Calif., on Thursday.
• 2 min read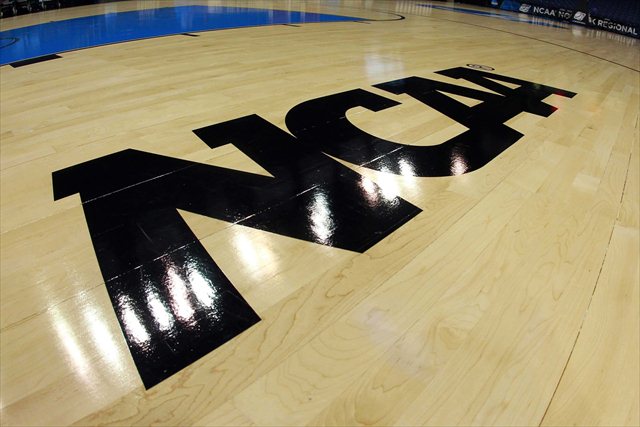 Ed O'Bannon's 4½-year legal battle with the NCAA took a major turn Thursday, with a federal judge ruling that the class-action antitrust lawsuit may proceed to trial. 
The NCAA had asked US District Judge Claudia Wilken to dismiss the suit, but she noted Thursday that "the whole case is not going away on summary judgment."  
Barring a settlement, the trial is scheduled to begin June 9. 
More details, via Sports Illustrated's Stewart Mandel; who was on hand for the ruling in Oakland, Calif.:
Wilken primarily directed her questions at NCAA attorney Glenn Pomerantz.

For instance, the NCAA has argued in filings that First Amendment protections regarding the broadcast of newsworthy events -- i.e. a college football game -- preclude schools from having to seek permission from athletes for their appearance in game broadcasts. Wilken questioned why the NCAA can then sell exclusive game rights to a network like CBS while at the same time arguing the events are of public domain.

Wilken also expressed skepticism regarding three of the NCAA's five pro-competitive justifications for why its no-pay rule does not violate antitrust laws. Most notably, she expressed a "problem" with the notion that sharing revenue with the athletes would negatively impact competitive balance within college sports. "Maybe there's a less restrictive alternative?" she wondered. "Maybe you could enforce more competitive balance by having coaches' salaries addressed."
Michael Hausfeld, attorney for the plaintiffs, indicated that this clients are not looking for money, but for "the restraint to be removed" so that "the market will determine how it plays out." 
In November, it was announced that O'Bannon and the rest of the plaintiffs reached a $40 million settlement with Electronic Arts and the Collegiate Licensing Company. Since that announcement, the discussion surrounding the case has expanded beyond player likeness in video games to the legality of entire college sports model. 
"It was very significant," Hausfeld said of Thursday's ruling. "The NCAA and college sports will never be looked at the same today as it was before this case." 
NCAA chief legal officer Donald Remy issued a statement on Thursday evening in response to the ruling. 
"We believe strongly in the merits of our case and will continue to defend the interests of the hundreds of thousands of student-athletes not recognized by the plaintiffs," Remy said. "For them and for all student-athletes, the current model of college sports provides opportunities for success during college and beyond. We believe the arguments presented show that the plaintiffs' claims are not supported by the facts or the law."
Show Comments
Hide Comments
It seems there's a lot of talent in the SEC

There are all sorts of drafts out there and these are my favorites

It's time to say goodbye to so many great players
What colleges and conferences had the most first-round picks in the 2017 NFL Draft?

Myles Garrett and Leonard Fournette were top-rated prospects coming out of high school

Ohio State and Washington will play in Seattle in 2024 and Columbus in 2025