LSU signs ex-OC Steve Kragthorpe to new administrative contract
Three years after being forced out of the offensive coordinator's job by Parkinson's disease, Steve Kragthorpe has received a new contract that will keep him at LSU in an administrative role.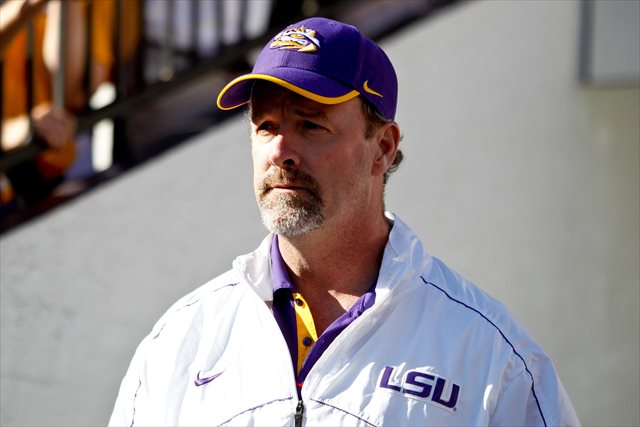 More college football: Jon Solomon | Dennis Dodd | Jeremy Fowler | Latest news
Steve Kragthorpe may no longer be an LSU assistant coach, but he doesn't appear to be leaving Baton Rouge anytime soon.
The Baton Rouge Advocate reported Tuesday that Kragthorpe has received a new three-year contract that will run through March 2017 and pay him $150,000 a year as the program's "special assistant to the head coach/chief of staff for LSU football."
Kragthorpe was hired as LSU's offensive coordinator in 2011 following his failed stint as Louisville's head coach, but even before his first season with the Tigers, he was forced to give up coordinating duties after being disagnosed with Parkinson's disease. Kragthorpe served as the Tigers' quarterback coach for two seasons, then moved into an administrative position after the arrival of current LSU offensive coordinator Cam Cameron in February 2013.
Per the Advocate, Kragthorpe's new contract will pay him approximately one-third of the $450,000 owed him for the 2014 season in his original contract.
Show Comments
Hide Comments
Ohio State and Washington will play in Seattle in 2024 and Columbus in 2025

Kirk Merritt claims 'jock itch' was the reason he exposed himself to two tutors

The former coach weighed in on the new NCAA recruiting rules
Wiggins has played more than 30 games in the ACC and SEC during his career

Our panel of experts drafted the best sports video games that have ever been created

The players allegedly conspired to steal belongings from another student's dorm room