PHOTO: West Virginia officially reveals all-gray alternate uniforms
The leaked all gray alternate uniforms - with gray helmet, jersey, and pants - were officially revealed by West Virginia on Wednesday.
• 1 min read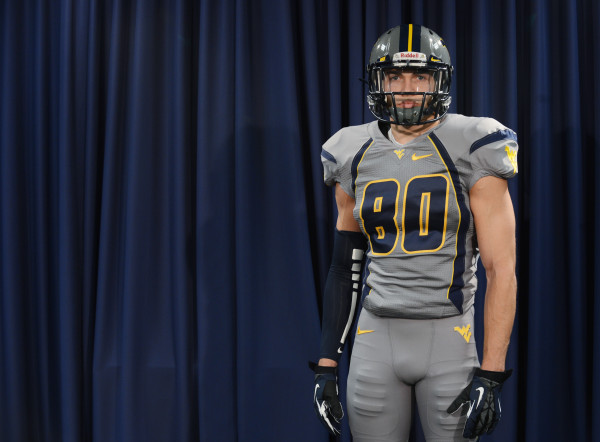 West Virginia's all-gray alternate uniforms have been previewed online, discussed by Dana Holgorsen, and finally made their official debut on Wednesday.

The school's publicity department dressed wide receiver Ryan Nehlen in the full uniform, and the threads got a positive reaction from some of the players.

"I like them," senior tailback Shawne Alston told The Charleston Gazette. "It's just something a little different."

Alston also mentioned the advantage the alternate uniforms could have in recruiting, citing something coach Dana Holgorsen said last week.

"It's a recruiting thing," Holgorsen said of the alternate uniforms. "If you look across the country, we're behind on this. Everyone is going (Nike) Pro Combat. Everyone has three or four new uniforms. We're far from that. It's recruiting. Why is everyone doing it? Because the kids want it. It's television and marketing and the kids get excited about what they can see."

The Mountaineers will continue to have the gold, blue, and white jerseys and pants as options. Now with a gray and blue helmet available, West Virginia has 32 potential uniform combinations. But if you ask Alston, there is still one look he would like to see.

"Like if you went out and got some all-black [uniforms] I might redshirt this year and come back next year," Alston joked.

What do you think of the all-gray look? Let us know in the comment section below.

[Photos via WVUSports.com]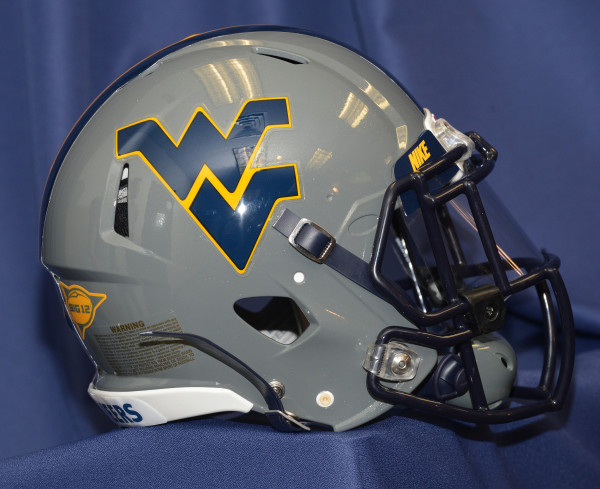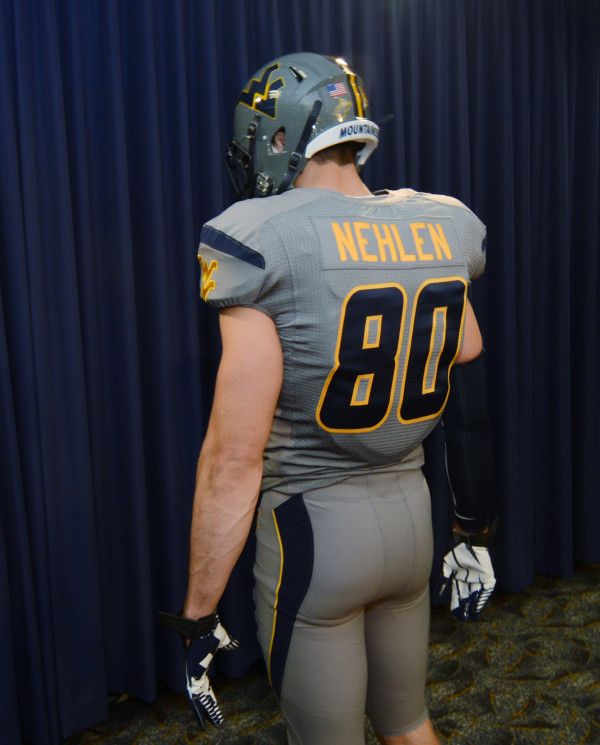 Keep up with the latest college football news from around the country. From the opening kick of the year all the way through the offseason, CBSSports.com has you covered with thisdaily newsletter. View apreview.

Get CBSSports.com College Football updates on Facebook
It's not great, but it isn't necessarily bad, either

From bio pics to comedies and documentaries, here are the college football movies you can't...

Suspended junior Grant Perry pleaded guilty to resisting arrest
Pepsi will limit its usage of blue -- outside of its logo -- on Utah's campus for Holy War...

Will Sunderland allegedly stole and tried to sell video game systems

National powerhouse Alabama joins the throng of schools trying to lure five-star QB Justin...