PHOTOS: Arizona State shows off new copper uniforms
The latest uniform combination for Arizona State features quite a bit of copper.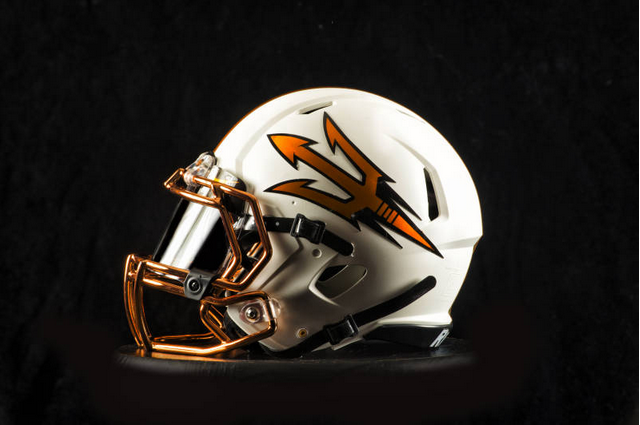 Did you know that Arizona is known as The Copper State? It's called that because, little known fact, the entire state is made out of copper. It's true. 
The Grand Canyon? Copper.
Joshua Tree National Park? That's copper too. Even Lake Havasu is filled with nothing but liquid copper. 
And now the latest copper addition to the copper state are Arizona State's copper-themed uniforms. Look at all this copper!
I like the look of the helmet, though the copper with the black of the jersey doesn't really do it for me. 
Hat tip: Football Scoop
Show Comments
Hide Comments
These five coaches will be hot names on the market after the 2017 season

The Big 12 could be wide open in 2017 ... we mean it this time

Rhule's stance on sexual violence is much-needed for a program that's been submerged in co...
The former Oregon coach was most recently the coach of the San Francisco 49ers

Gales suffered a neck injury against Georgia in 2015

The television schedule announcements are rolling in for Week 1 in college football