Report: West Virginia CB Travis Bell charged with DUI
WVU redshirt junior corner Travis Bell was arrested for the second time this year, the Pittsburgh Post-Gazette reported.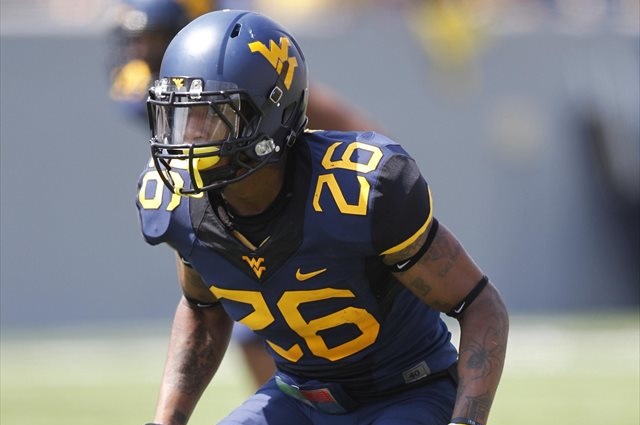 West Virginia starting cornerback Travis Bell has been charged with DUI after an early Sunday morning arrest, the Pittsburgh Post-Gazette reported.
Police reportedly observed Bell having an argument with his girlfriend outside a parked vehicle in Morgantown, and administered field sobriety tests. After Bell failed, he was booked at approximately 3 a.m. Sunday and charged with DUI and driving with a suspended or revoke license.
Bell was also arrested this past February and charged with domestic battery, making this Bell's second booking in a span of 10 months. 
The redshirt junior's status with the team is yet to be determined. Bell started nine games this season for the Mountaineers, making 45 tackles, interception one pass, and making 4 pass break-ups. 
Talking season continues with the Big Ten, and Dennis Dodd sets your expectations

Corral is Florida highest-rated QB commit since Jeff Driskel

The Buckeyes are big favorites to win the Big Ten's East division as well as the conference...
A look at the where the Nittany Lions stand five years later through the eyes of four unique...

Freeze resigned as Ole Miss coach, and the insider team at OMSpirit.com breaks down the im...

Freeze left a fastball over the plate and The Oxford Eagle took advantage of it