Vanderbilt's Butler says he's 'glad' Franklin left for Penn State
James Franklin, a native Pennsylvanian, left Vandy for Penn State in January. But a current Vanderbilt play says Franklin was disingenuous in telling the team he was going to stay.
More college football: Jon Solomon | Jeremy Fowler | Latest SEC news
HOOVER, Ala. – Vanderbilt defensive lineman Adam Butler said this week he was "glad" James Franklin left the school for Penn State.
"I don't want to say I'm glad Coach Franklin is gone but then again I am," Butler told CBSSports.com during SEC media days.
Butler said he thought Franklin was disingenuous in telling the Commodores at one point that he was committed, then leaving for Penn State.
"It was a little shady in a way," he said. "Repeatedly he told us he wasn't going anywhere. He really stressed it. He was in tears talking about he wasn't going to leave. Then he just up and leaves.
"The bad always weed themselves out and the good always comes.
"You always have a choice whether to take the next job or not to take it. If he said, 'They paid me this amount of money,' I would respect him more instead of saying he's not going and then up and leave."
Butler, a sophomore from Duncanville, Texas, is delighted with first-year coach Derek Mason, the former Stanford defensive coordinator.
"He's talking about going to the SEC championship and winning it."
Franklin, a Pennsylvania native, left for Penn State in January for a six-year deal that will earn him up to $4.5 million per year.  He led the Commodores to unprecedented heights, averaging eight wins in three seasons. Vandy's 18 wins the past two seasons are the most in such a period since 1926-27.
"We're perceived as being on the come up," Butler said. "Prior to Franklin we had goals to get four to six wins. When Franklin arrived it was going to bowl games. Now that Coach Mason is here it's about the SEC championship."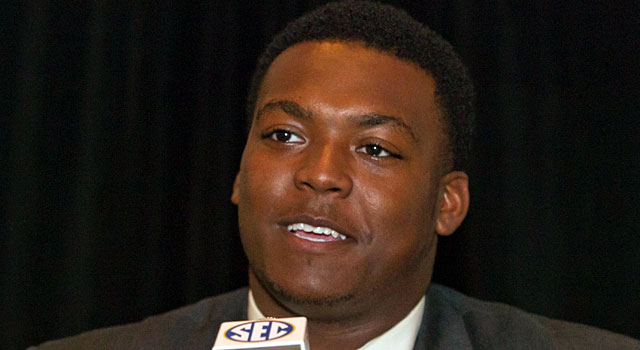 Show Comments
Hide Comments
The Head Ball Coach is heading home to Gainesville, Florida, with a new role in the athletic...

From being undecided on expansion to most expecting them to hold tight at 10 to suddenly considering...

The former Michigan colleagues each threw out a first pitch after Big Ten Media Days
Marshawn Lynch riding an injury cart isn't the only moment that needs to be memorialized in...

It took longer than it should have, but the long national nightmare is finally over

The College Football Playoff has decided to no longer play its semifinal games on New Year's...