How many schools use third-party recruiters? "99.9 percent of us," says one coach
The worst thing Donnie Jones did wasn't deal with a third-party recruiter because almost every successful coach has, at one point or another, dealt with a third-party recruiter. (It's what helps make them successful. Duh!) No, the worst thing Donnie Jones did was -- how to put this kindly? -- deal with a dumb third-party recruiter who was more interested in bragging about his connections than not getting caught conducting business in violation of NCAA rules.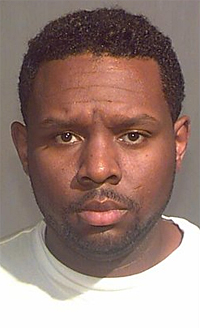 Ken Caldwell
So Ken Caldwell got caught by the New York Times.
Which led to Central Florida getting caught by the NCAA.
And this should be a wake-up call for everybody to be a little more careful.
"To have a chance to get a really good player, you'd better have somebody on the inside helping you, but Ken Caldwell was dumb," one college coach told me Tuesday after the NCAA announced sanctions against UCF that include a post-season ban. "I'd say 99.9 percent of us [have used third-party recruiters]. How else do you get a player? But Caldwell was sloppy. I mean, what's the difference between Ken Caldwell and World Wide Wes? The difference is that one is smart and one is dumb. One is on Twitter and one isn't."
World Wide Wes is, of course, William Wesley -- a man who, fair or not, has long been considered a third-party recruiter by industry sources even though he's never been alleged of anything in any formal way. Perhaps the clean NCAA record is a result of Wes having never done anything improper in his entire life. More likely, though, it's because he's super smart, which brings me back to Caldwell, a (not-so-smart) convicted felon who once publicly connected himself to a sports agency (ASM Sports), bragged to Pete Thamel of the New York Times that his nickname is "Financial" and said the following words when accused of aiding UCF's recruiting in clear violation of NCAA rules: "If telling someone about a place is a crime, lock me up."
Genius, this guy. And when it became clear that Caldwell's background and line of work would be made public in America's most famous newspaper back in April 2011, the Chicago native hardly tried to talk Thamel out of writing the article or change his mind in any way, which, speaking from experience, is usually how such conversations go.
"It's not going to change my perception or lifestyle one bit," Caldwell said. "Not one iota. You'll make me a legend in Chicago. Because that's what Chicago feeds off of, they love that. You want to make me a legend, do that."
Predictably, Thamel did that.
Which led to the NCAA doing this.
And now UCF's basketball program is in a pretty bad spot as it prepares to transition from Conference USA to the Big East. The Knights won't play in this season's C-USA tournament, could lose star player Keith Clanton to an immediate transfer and will face recruiting restrictions and scholarship reductions going forward, all because they did something countless programs have done. The only real difference here is that UCF did it with a third-party representative too dumb for his own good. Or anybody's good, tell the truth.