Kentucky freshman Nerlens Noel cleared academically by NCAA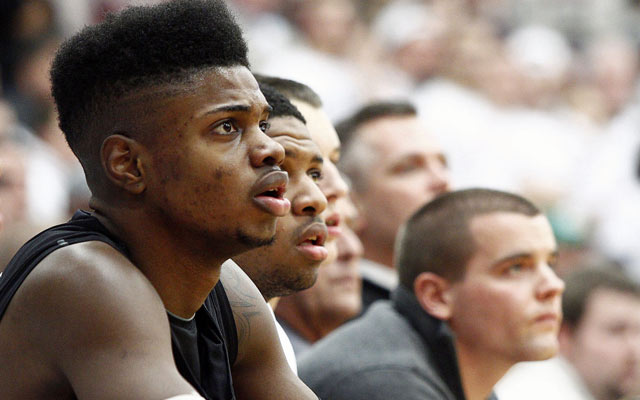 Noel figures to be the next premier freshman for John Calipari and Kentucky.
(US Presswire)
EVERETT, Mass. - Kentucky freshman Nerlens Noel has been cleared academically by the NCAA.
Noel, the 6-foot-11 big man out of Massachusetts who is considered to be the prize of John Calipari's incoming recruiting class, said he received the news on Tuesday morning.
"Sandy Bell called me and woke me up," Noel told CBSSports.com on Wednesday afternoon. "She told me I was good to go. I knew I did it, but I was still nervous waiting on the official word."
There was some concern that Noel might not make it academically after deciding to return to his original graduating class of 2012. He took two classes at Everett High in July and received an A in English and a B-plus in history.
"I needed two B's," Noel said. "I never studied that hard in my life."
Noel will leave for Lexington on Aug. 19 and admitted he isn't anywhere close to game shape due to his focus on academics -- and also working with a group in the Boston area to help mentor at-risk kids.
He admittedly struggled this past week in California at the adidas nations camp, but said it shouldn't take him more than a couple weeks in Kentucky to get back into shape.
"It was frustrating," Noel said of his play. "I just didn't have my wind, but it was all worth it because the focus was to get eligible for this season."
Noel is a member of yet another of Kentucky's top-ranked recruiting class, joining Archie Goodwin, Alex Poythress and Willie Cauley.