Did Tennessee really force Pat Summitt out as coach?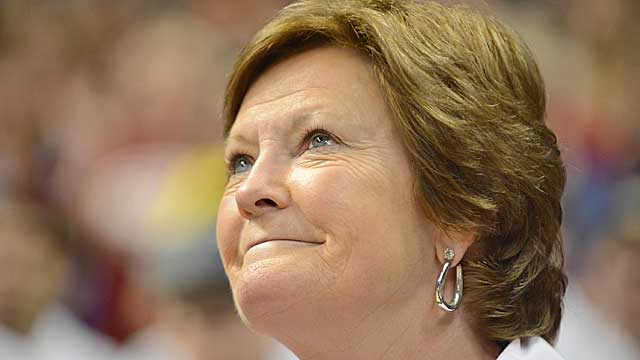 Summitt claims it wasn't her decision to step away as as the Lady Vols coach. (US Presswire)
When Pat Summitt announced her retirement after last season, the legendary coach of the Tennessee Lady Vols said time and again that it was her decision to step away from the program that she built into a national power.
But now she's saying something different.
Here's Summitt's new version of how things went down:
"On March 14, 2012, I had [a] meeting with [Tennessee athletic director] Dave Hart. The meeting took place prior to our team traveling to Chicago for the NCAA tournament. During this one-on-one meeting, Dave Hart indicated to me that I would not be coaching the Lady Vol Basketball team in the next school year (2012-13) and he planned to name Holly Warlick as the head coach. Dave Hart told me I would still have an office in Thompson-Boling Arena and my title could be Head Coach Emeritus. This was very surprising to me and very hurtful as that was a decision I would have liked to have made on my own at the end of the season after consulting with my family, doctors, colleagues and friends and not to be told this by Mr. Hart. I felt this was wrong."
Those words are part of a sworn affidavit from Summitt that was notarized in August and released this week as part of a lawsuit former associate athletics director for media relations Debby Jennings has filed against the University of Tennessee and its athletic director. Hart subsequently said Summitt, who was diagnosed with dementia last year, misinterpreted what he said in the meeting Summitt referenced in the affidavit, and it's possible we'll never know for sure. Either way, one of the greatest basketball coaches in history is now on the record saying her boss forced her to step aside after winning 1,098 games. At the very least, that's what she believes. So it'll be interesting to see where this lawsuit and story go from here.