The best big in Brooklyn late Friday was Maryland's Alex Len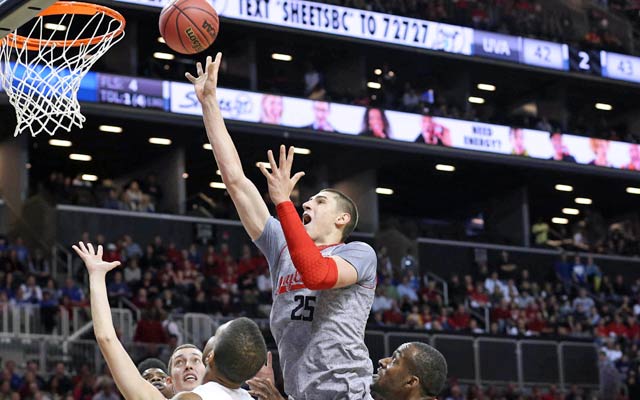 NBA scouts were impressed with Alex Len's performance against the Wildcats.
(US Presswire)
BROOKLYN, N.Y. -- I flew here to New York for college basketball's opening night to see the fresh-faced Kentucky Wildcats and the splendid new arena located less than a half-mile from Jay-Z's old stash spot. Truth be told, Alex Len played no role in my decision. But I leave this borough on this Saturday in total agreement with everybody who has suggested that Len, the Maryland sophomore, was the best player on the court late Friday during Kentucky's 72-69 win over the Terrapins.
Because he was.
"I just played for my team," Len said afterward. "I don't care how many points I scored or how many rebounds I got."
That's probably true.
I believe Len when he says that.
But you know who does care about his individual performance?
The NBA scouts in attendance who watched Len transform from a great prospect to a great player in the span of 40 minutes. Yes, Kentucky's Jarrod Polson was the better story. But I couldn't depart JFK International without writing about Len. The 7-foot-1 Ukranian looked like an All-American. He looked like somebody capable of carrying the Terrapins to the NCAA tournament. He looked like a 2013 lottery pick who can score (23 points), rebound (12 boards) and cause problems defensively (four blocks) while getting the best of every big Kentucky's John Calipari threw at him -- among them projected top-five pick Nerlens Noel.
"Alex was great," said Maryland coach Mark Turgeon. "He grew up."
Yes, he did.
And the Maryland program, even in defeat, grew up a little, too.