Shabazz Muhammad reinstated by NCAA and eligible to play for UCLA immediately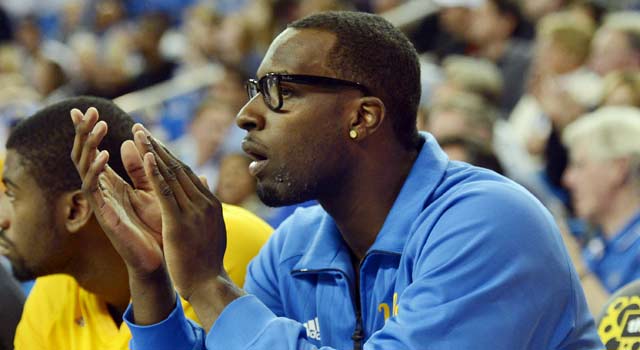 Shabazz Muhammad will make his debut against Georgetown Monday.
(Getty Images)
The NCAA announced Friday that UCLA freshman Shabazz Muhammad has been reinstated and is now eligible to play immediately. His college debut will come Monday against Georgetown in the Legends Classic in Brooklyn.
"I am excited to be able to play for UCLA starting next Monday," Muhammad said. "My family and friends were very supportive of me throughout this process and I couldn't have gone through this without them."
CBSSports.com reported in February that Muhammad's amateur status was in question because of relationships with two financial advisers, and it was those dealings that led to the 6-foot-5 wing being ruled ineligible last week. UCLA subsequently asked that Muhammad be reinstated and agreed to make him repay aproximately $1,600 in impermissible benefits and miss three games that have already been played. The NCAA, to the surprise of most basketball insiders, accepted the punishment. And so now the prospect who is projected by some to be the No. 1 pick in June's NBA draft finally has his eligibility issues behind him, and he's talented enough to make the Bruins a Final Four contender.
"We are extremely grateful that this matter has come to a conclusion," said UCLA athletic director Dan Guerrero. "I want to recognize that a lot of long hours and tireless effort were put into this process by staff members from UCLA and the NCAA, as well as by Shabazz Muhammad's family. This entire process has been challenging on many fronts, but we believe strongly in the principles of fairness, integrity and due process."