Wakeup Call: Meet the fifth-grader playing high school varsity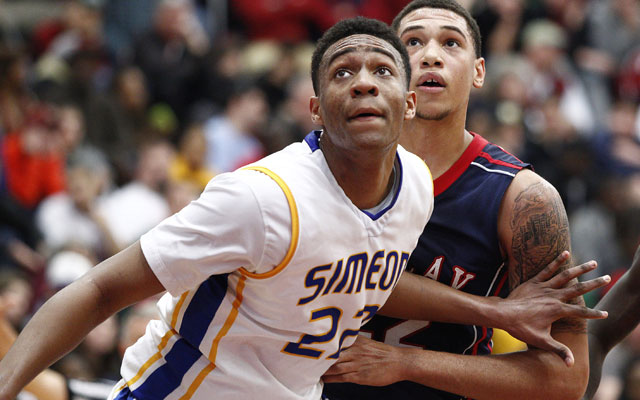 Meanwhile, a high-schooler of a different cloth: Jabari Parker picks his college later on Thursday. (US Presswire)
You'll notice I've tweaked the format here. Hope ya like it. Hey, it's almost the New Year; we're all rearranging things here or there in our lives. Enjoy your Thursday presents.

Around the World
A 50-song mashup of 2012's biggest pop hits. I ID'd maybe 20 percent of them. || My latest offering of year-end photo galleries. A great way to kill four minutes. || The things you'll never get/buy for Christmas again. If only our children realized how good we had it. I estimate I owned half of what's on that list. || This Hollywood Height Chart is captivating, and yet I want more. Let's go all the way up the tall trees. || I link a few longform pieces per week in this space. In the mood for another? Here are the top 10 by most-clicked in 2012. || I come here asking you how a horse ends up in a pool.
Layup Line
Moving Pictures and Music
»» Kid is less than 5 feet tall and is balling with the high school boys. Waaaat. I'm intensely jealous, considering I was TOTALLY JOBBED and let go from my JV team after being told I made the squad initially. (It's a long story, and if you let me tell you it, I will sometime.)
Have made a point of sharing some holiday tunes over the past nine days, picking out mostly songs that don't have mainstream appeal. This one is really a hidden gem. The Magnetic Fields' "Everything is One Big Christmas Tree" was on a random Christmas mix a friend of mine had a few years back. Something about it instantly made it a classic in my car.