Wakeup Call: Why are basketball players going hungry? The NCAA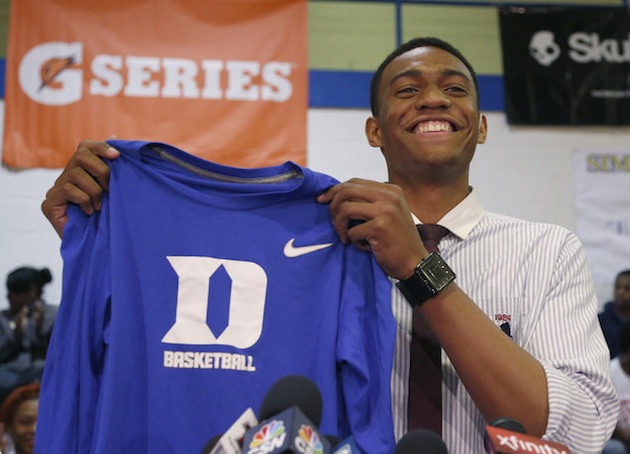 Jabari Parker just made Duke fans giddy over what's possible for the next 16 months. (AP)
Welcome to the weekend. Well, almost. Today we've got links to an unbelievable avalanche story, the next step for Myck Kabongo, the backstory on Jabari Parker's Duke decision, and another team with a court makeover.

Around the World
Diagnosing every injury in Home Alone. Rough, but everyone knows Home Alone 2: Lost in New York is when things got really unrealistic. || The visually stunning New York Times story on a Washington avalanche that you absolutely must indulge. || This is a really quick scroll and a super-cool story. || Nos. 2, 13, 19, 28 and 43 are the ones that jerked me. || Um, can we go there, please?
Layup Line
New floor. New logo. #Buckeyes #THE twitter.com/JeffBoals/stat…

— Jeff Boals (@JeffBoals) December 20, 2012
Moving Pictures and Music
Do you have Donny Hathaway in your life? You better. Some soul, funk, R&B. Another forgotten should-be classic. If you're hosting any kid of get-together and still need to compile or add to a mix, consider this. Sing it, Donny.