Wakeup Call: Kentucky, Louisville links in prep for the big game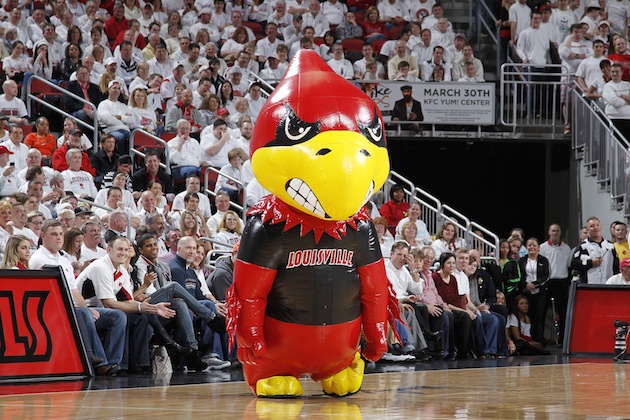 Louisville fans want a win over John Calipari in the worst way. UK-UL links below. (Getty Images)
I know, I know. It's been such a slow week for the sport you love. But that's good. Consider it a mini vacation before the weekend brings back a bevy of ballgames, and from there we're off to conference season. It's a long, fun road ahead for the next 13 weeks.

Around the World
It was a better-than-average year for local news bloopers. || We arranged 2012's biggest sports stories here on the .com Thursday; yours truly helped out. || Oh, this is all-consuming. The 100 best lists of all time -- and it's not just the typical lists you're thinking of. Lots of fun. || "So, why'd you get arrested, dude?" "Oh, you know, just smuggling some Tyrannosaurus." || The things we're still discovering, like a temple that's 2,750 years old. What took us so long?
Layup Line
Moving Pictures and Music
»» Now's as good a time as any to embed this video. With Kentucky-Louisville on tap for Saturday, you should know there's a documentary about to be released on the rivalry. Here's the trailer.
Over the years, The Jimi Hendrix Experience's Electric Ladyland has become my favorite record from the group's way-too-short run. "1983... (A Merman I Should Turn To Be)" is among the tracks I go back to most. If you know the tune, do you know the alternate version? The original's already trippy enough. Try this one on for size. It's trippy and gooey and good all the same.
---
For more college basketball news, rumors and analysis, follow @EyeOnCBB on Twitter, subscribe to our RSS Feed and college hoops newsletter. You can follow Matt Norlander on Twitter here: @MattNorlander.