Louisville's Behanan sidelined with ankle injury suffered in practice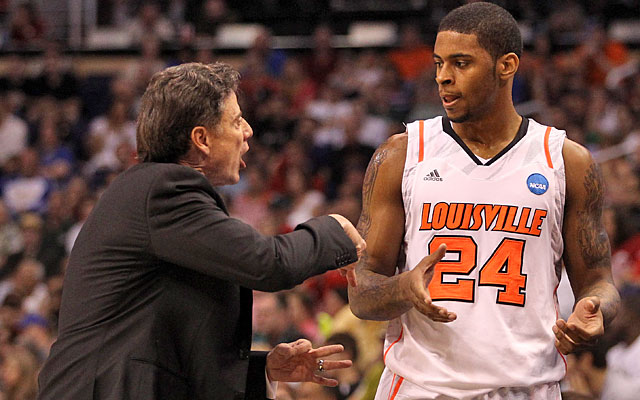 Behanan could be out a week, but if there's a team with the ability to keep going, it's Louisville. (Getty Images)
Louisville sophomore Chane Behanan suffered a high ankle spain during Monday's practice and is expected to be sidelined for about a week, Cardinals coach Rick Pitino announced Tuesday morning.
Behanan will not travel with Louisville for Wednesday's game at Seton Hall.
Pitino said freshman Montrezl Harrell will start in Behanan's place.
Behanan is averaging 11.4 points and 7.1 rebounds for the fourth-ranked Cardinals. According to Pitino's timetable, the 6-foot-7 forward will miss Wednesday's game at Seton Hall, Saturday's game with USF and then be questionable for Monday's game at Connecticut. Either way, Behanan should be healthy enough to return in time for Louisville's Jan. 19 showdown with seventh-ranked Syracuse.