What-to-know tourney previews: CAA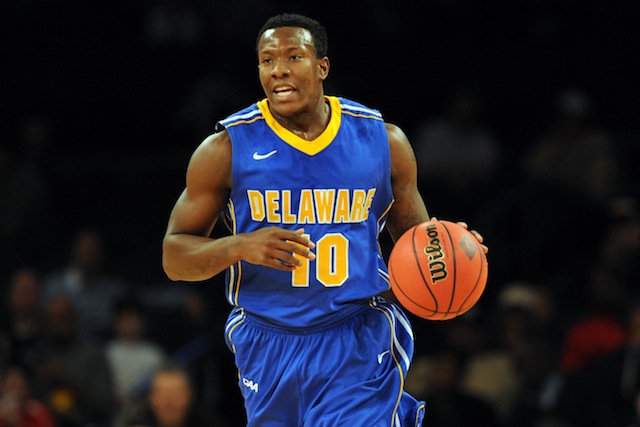 1. Where is everyone?
The CAA tournament is only a seven-team affair this season, as second-place Towson and UNC-Wilmington are ineligible for the postseason due to poor APR scores. Moreover, the CAA banned Georgia State and Old Dominion from conference championships because GSU is heading to the Sun Belt and Old Dominion is off to Conference USA. Because of the constant shuffling, this is the last season the tournament will take place in Richmond -- its home since 1990. It will be played in Baltimore next year.
2. As the No. 1 seed, is Northeastern the clear favorite?
Northeastern jumped out to an 8-0 record in the CAA and never looked back, winning its first outright conference title. However, the Huskies lost three of their final five games -- including a seven-point defeat at home to Old Dominion in the season finale. Was it simply a case of resting for the conference tournament? Joel Smith emerged as a stud, while Jonathan Lee came from injury to provide a consistent second option. Quincy Ford provides balance. However, the Huskies might not even be the popular pick to win the bid. Delaware has arguably the most talent in the league, with Devon Saddler and Jamelle Hagins leading the way. Drexel and George Mason still have pieces, too.
3. Can a Northern team finally break through and take the crown?
Since David Robinson led Navy to the CAA title in 1987, no team north of Virginia has won the conference tournament. There's been Richmond, George Mason, Old Dominion, James Madison, VCU, East Carolina and UNC-Wilmington -- but nothing further north. This year, the top two seeds -- Northeastern and Delaware -- have a chance to break the mold, and the preseason favorite, Drexel, would also fit that category.
_________________________________________________________________________
Schedule: March 9-11 in Richmond, Va.
Title game: Monday, March 11 at 7 p.m., on NBC Sports Network
THREE BEST PLAYERS
Joel Smith (Northeastern)
Devon Saddler (Delaware)
Marcus Thornton (Williams & Mary)
Conference RPI: 24
KenPom.com rating: 19
Sagarin rating: 17
For more college basketball news, rumors and analysis, follow @EyeOnCBB on Twitter, subscribe to our RSS Feed and subscribe to our College Basketball Newsletter. You can follow Jeff Borzello on Twitter here: @jeffborzello