Bracketology: After further review, Louisville No. 1 overall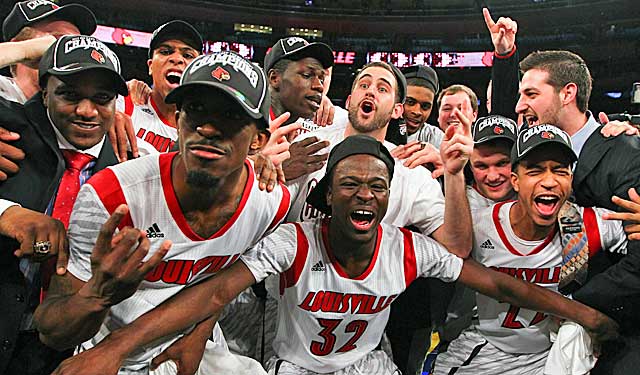 After a bad night's sleep, a pronounced lack of caffeine and a further review of Louisville and Indiana, I'm moving the Cards up to the overall No. 1 and Indianapolis region.
There is still a case for IU, which I made on Saturday night on this blog. But the Cards have a better record against a relatively equal schedule, a better record against the top 50 and top 100, and Gorgui Dieng missed the Duke loss. Not that the loss would be ignored or anything, but it's just one more consideration.

Changing the bracket wasn't a simple matter of switching Louisville's entire region to Indy and the Hoosiers to Washington, DC. Georgetown was the two seed in IU's region when the Hoosiers were in Indianapolis, but they are not eligible to play in DC.

As a result, I had to so some shifting around, and you will see some teams seeds changed. Those changes were made to help follow bracketing rules.

More updates could follow as Sunday's results come in.