Meet Buzz Williams; you're going to like him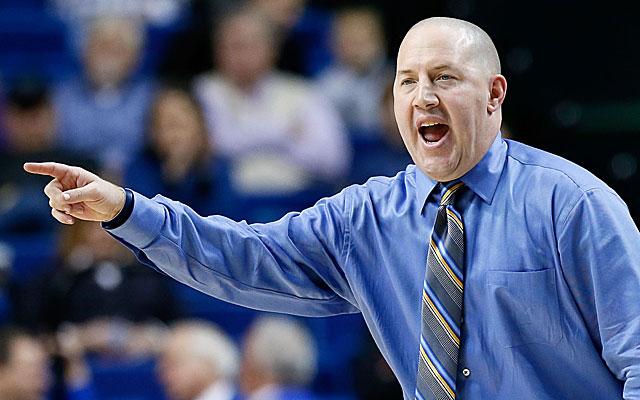 LEXINGTON, Ky. -- Why do people really like Buzz Williams, the Marquette coach? I have a story for you. A small one. But before I tell that story, I have another story for you, an even smaller one.
This one happened Friday -- well, both happened Friday -- but this one happened at the off-day press conference, where Williams was asked about the remarkable ability of Butler coach Brad Stevens to remain calm. The juxtaposition was unsaid, but obvious:
Because you, Buzz, are a sideline wacko ...
Williams gave one of his longest answers of the day, but most importantly he said this -- and this is one example of why people like him so much:
"The perception of me is I'm this emotionally high-strung savant," Williams said. "OK, that's fine. There's parts of that that are true, but when Vander Blue hit the shot last night [to beat Davidson], when he hit the shot against Saint John's [to win that game too], all I did was walk down the street and shake the coach's hand. That was it. Nobody said that.
"That's because the perception of me is not that. You know what I mean? I do think that at times I do act like a clown, but sometimes I'm a little smarter than I act and I know how to play possum better than you do."
Humble, self-aware, cocky. What's not to like?
And then this happened later Friday. It happened outside the arena, outside a nearby restaurant. I was coming out, and there on the corner were four people from Marquette. Husband, wife, two sons. Family of four, Norman Rockwell stuff.
The husband/father sized me up as a sportswriter and asked, "What do you do on a day like today, when there aren't any games here?"
I told him the truth:
"Today," I said, "I wrote a story about the genius coach who's going to try to beat you tomorrow."
Husband/father said: "You're right about that. Coach Stevens is a genius."
And then Buzz Williams put an arm around one of his sons and introduced me to his family.