'Academic issues' led to Trae Golden's departure from Tennessee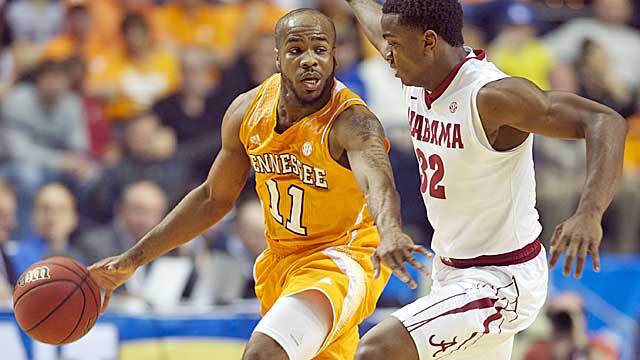 Tennessee point guard Trae Golden will not play for the Vols next season, the school announced in a release early Tuesday.
"I had a great three years here at Tennessee, but I plan to play my senior year somewhere else this fall," Golden said in the release. "I really appreciate the staff and all the great support from Vol fans. I'm definitely going to miss my teammates. I want them to have nothing but success in the future."
The release did not disclose why Golden is leaving, and the Georgia native's statement offered little insight. But a source told CBSSports.com that Golden's departure is related to "academic issues," and that it's unlikely Golden will be able to play elsewhere next season, despite what he said, because he must first graduate from Tennessee to create that opportunity. All indications, the source said, is that Golden will not graduate in time.
Bottom line, this wasn't Golden's call.
Golden averaged 12.1 points and 3.9 assists this past season.
He helped Tennessee record 20 victories and make a trip to the NIT.