Georgetown forward Greg Whittington suffers torn ACL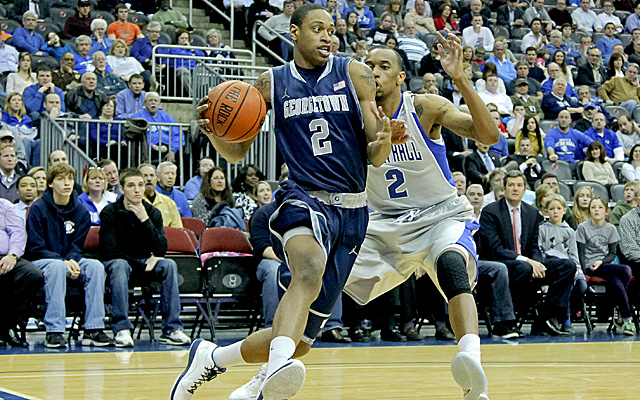 Georgetown forward Greg Whittington's return next season is now in jeopardy because of a torn ACL in his left knee suffered within the past two weeks, a source told CBSSports.com on Tuesday. Coach John Thompson III later confirmed the report.
"Greg will return when he is 100 percent healthy," Thompson said. "I feel for Greg because he's worked extremely hard to prepare for the coming season, on and off the court. I'm confident this is just another setback that in the end will make him even stronger. At this point, there is no specific timetable for his return."
Whittington averaged 12.1 points and seven rebounds in 13 games last season before being ruled academically ineligible. The Hoyas still finished 25-7 and were co-Big East champs with Marquette and Louisville, the latter of which won the national title.