North Carolina suspends P.J. Hairston after Sunday citation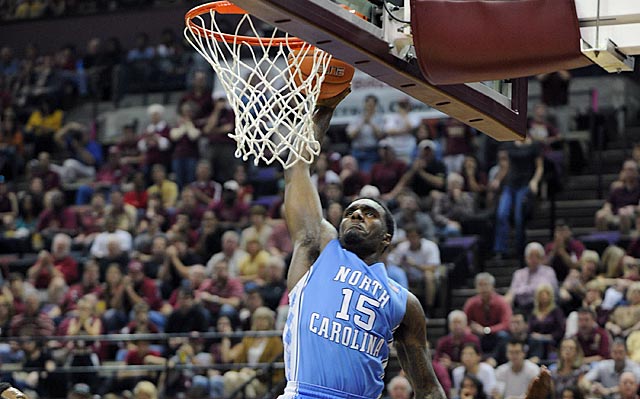 North Carolina's P.J. Hairston was cited for reckless and careless driving on Sunday afternoon and subsequently suspended indefinitely from the basketball team by coach Roy Williams, the school announced late Sunday.
Hairston was driving 93 mph in a 65 mph zone.
He is due in a North Carolina courtroom on Aug. 30.
These driving violations, first reported by USA Today -- which also reported Monday morning that Hairston was alegedly driving his girlfriend's car -- represent the latest away-from-the-court incident for Hairston, who has garnered countless off-season headlines for wrong reasons. The junior wing was stopped at a license checkpoint on June 5 and arrested on charges of possessing marijuana and driving without a license; a gun was also found outside of his vehicle, which was a 2013 GMC Yukon rented by a convicted felon and party promoter named Haydn "Fats" Thomas.
All charges stemming from that arrest were dropped earlier this month. But a source told CBSSports.com that the NCAA is still curious about the relationship between Hairston and Thomas, and that it's possible the rental could be labeled as an improper benefit in violation of NCAA bylaws.
Williams, in a statement released July 15, said Hairston had made "serious mistakes" and that he would face "serious consequences as a result." Williams also used the word "embarrassing." Needless to say, things got additionally embarrassing Sunday, and now Hairston's future with the Tar Heels seems more up in the air than ever.
Hairston averaged a team-best 14.6 points per game last season.