College basketball transfer recap: Who's heading where?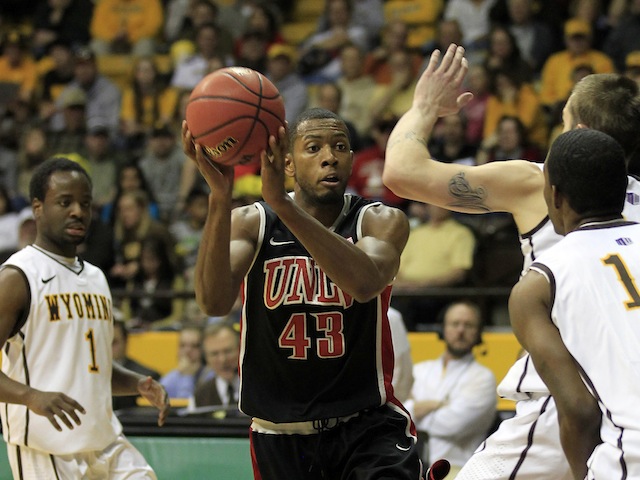 In European soccer, the "transfer window" is arguably the most exciting part of the calendar. It's a free-for-all, where teams make attempts to lure various star players to their clubs. There are rumors, astronomic bids and more rumors. It's a complete zoo, and there's really nothing else like it.
Well, college basketball's offseason is getting close. The offseason isn't all that quiet anymore, with literally hundreds of players changing schools over the past couple of months. It's not just bit players, either -- there were some all-conference and immediate-impact players making moves.
When Kyle Wiltjer decided on Gonzaga two weeks ago, that essentially was the last big name on the list. Beyond that, Aaric Murray is still available, but he's already been dismissed from two schools, so we'll see what happens.
With that in mind, here's a look back at college basketball's 2013 transfer window:
Immediately eligible
1. Mike Moser (UNLV to Oregon): If he can return to his 2011-12 form, the Ducks can compete in the Pac-12.
2. Tarik Black (Memphis to Kansas): Was pursued by everyone, but he should fit well with a young Kansas team.
3. DeAndre Kane (Marshall to Iowa State): Kane slots right in at the point guard spot for the Cyclones.
4. Josh Davis (Tulane to San Diego State): With Jamaal Franklin and Chase Tapley gone, Davis needs to be a go-to-guy.
5. Jermaine Marshall (Penn State to Arizona State): Marshall will form a very solid backcourt duo with Jahii Carson.
6. Antonio Barton (Memphis to Tennessee): With Trae Golden leaving, the Vols needed a point guard. Enter Barton.
7. Ryan Harrow (Kentucky to Georgia State): His reputation has taken a hit, but he's still explosive and athletic.
8. Evan Gordon (Arizona State to Indiana): Indiana has a long list of freshmen, but Gordon brings experience.
9. Malik Smith (Florida International to Minnesota): Smith followed Richard Pitino from FIU; he can score.
10. Davon Usher (Mississippi Valley State to Delaware): Usher will give the Blue Hens another potent scorer in their perimeter attack.
11. Errick Peck (Cornell to Purdue): Will be an underrated piece of the Boilermakers' frontcourt.
12. David Pellom (George Washington to Memphis): With all the athletes the Tigers have, Pellom brings physicality.
13. Terrance Shannon (Florida State to VCU): Finally healthy, Shannon has a chance to be very productive.
14. Mo Creek (Indiana to George Washington): Creek was averaging better than 16 points in 09-10 before multiple injuries derailed him.
15. Donnavan Kirk (DePaul to Miami): The Hurricanes lost all five starters, and Kirk will play in the post right away.
Others: Lasan Kromah (George Washington to Connecticut), Coron Williams (Robert Morris to Wake Forest), Jon Ekey (Illinois State to Illinois), R.J. Slawson (South Carolina to Jacksonville), Sandi Marcius (Purdue to DePaul)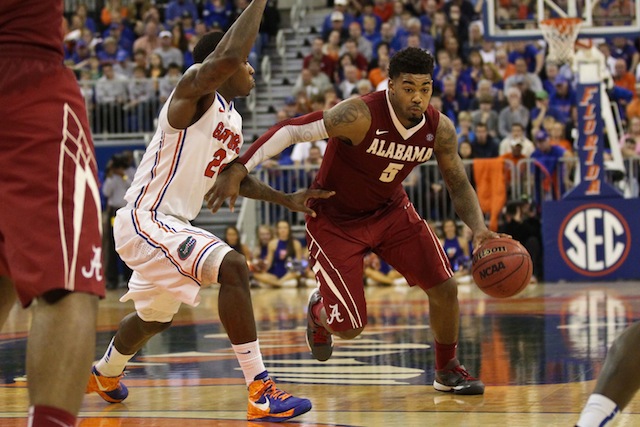 Have to sit out a year
1. Trevor Lacey (Alabama to NC State): Lacey showed the ability to be a go-to-guy offensively; he might do it for the Wolfpack.
2. Kyle Wiltjer (Kentucky to Gonzaga): Wiltjer went back and forth about his decision, but Gonzaga is a good fit.
3. Rodney Purvis (NC State to Connecticut): Purvis was inconsistent at NC State, but will get chances with the Huskies.
4. Hunter Mickelson (Arkansas to Kansas): Mickelson is skilled, and his inside-outside game is good for the Jayhawks.
5. Sheldon McClellan (Texas to Miami): The Hurricanes will need someone who can score from the perimeter.
6. Ricky Tarrant (Tulane to Alabama): Tarrant put up big numbers in C-USA, and could do it again for the Tide.
7. Justin Edwards (Maine to Kansas State): An all-around productive player, Edwards brings it on both ends of the floor.
8. Katin Reinhardt (UNLV to USC): His Memorial Day weekend transfer had some controversy, but Andy Enfield will like his style.
9. Joe Coleman (Minnesota to Saint Mary's): Coleman was inconsistent toward the end of the season, and needed a move.
10. Juan'ya Green/Ameen Tanksley (Niagara to Hofstra): These two could help the Pride return to the top of the CAA soon.
11. Abdel Nader (Northern Illinois to Iowa State): The Cyclones have done well with transfers; Nader is another one.
12. Aaron Cosby (Seton Hall to Illinois): Cosby has the ability to play both guard spots, and Seton Hall could have used him this year.
13. Stanton Kidd (NC Central to Colorado State): Kidd is efficient around the basket, and can also step out to the perimeter.
14. Julien Lewis (Texas to Fresno State): He's a player who knows how to get points, and Fresno will welcome his production.
15. Trey Zeigler (Pittsburgh to TCU): The Horned Frogs will be his third spot, as he started his career at Central Michigan.
16. Michael Kessens (Longwood to Alabama): The Switzerland native is a double-double waiting to happen.
17. Robert Brown (Virginia Tech to UAB): Blessed with good size and a solid body, Brown will bring the little things to the Blazers.
18. Keith Hornsby (UNC Asheville to LSU): Hornsby is a lights-out shooter who can stretch the defender from the perimeter.
19. Amir Garrett (St. John's to Cal State Northridge): The baseball phenom is going back home, where he will thrive.
20. Jabarie Hinds (West Virginia to Massachusetts): Hinds had his moments in Morgantown, but the Minutemen's up-tempo suits up well.
Others: Darion Clark (Charlotte to USC), Darius Paul (Western Michigan to Illinois), Chase Fischer (Wake Forest to BYU), Jordan Baker (Pepperdine to San Jose State), Cleon Roberts (Georgia Southern to La Salle), Mike Poole (Rutgers to Iona), Derrick Randall (Rutgers to Pittsburgh), Paul Jesperson (Virginia to Northern Iowa), DeMario Mayfield (Charlotte to Morehead State)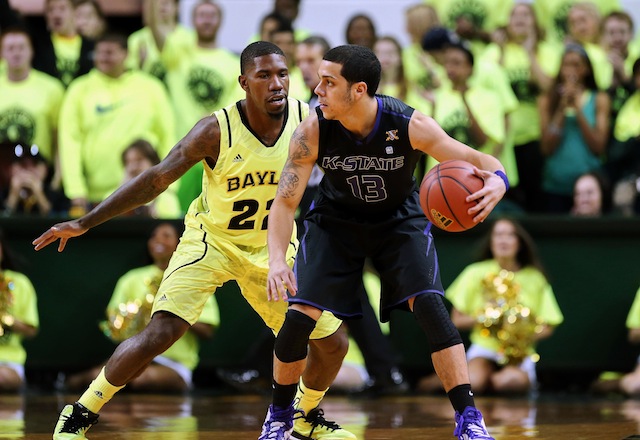 Awaiting waiver clearance
1. Angel Rodriguez (Kansas State to Miami): If he is eligible, the Hurricanes could once again get back to the NCAA tournament.
2. Trae Golden (Tennessee to Georgia Tech): The Yellow Jackets are only missing a point guard; Golden could fill that void.
3. Ahmad Starks (Oregon State to Illinois): Illinois has remade its team with transfers, and Starks would help immediately.
4. Michael Dixon (Missouri to Memphis): This is an interesting situation. The Tigers don't immediately need him, but he's terrific.
5. Joseph Young (Houston to Oregon): With the Ducks' current roster, Young's ability to put up points could be a huge asset.
6. Eli Carter (Rutgers to Florida): The Gators have a solid group of guards, but Carter can play both backcourt positions.
7. J.J. Moore (Pittsburgh to Rutgers): Moore has been very productive off the bench, and would be a go-to-guy for Rutgers.
8. Royce O'Neale (Denver to Baylor): Underrated, can fill a variety of roles. The Bears' coaching staff is excited about him.
9. Kevin Olekaibe (Fresno State to UNLV): Has put up big-time offensive numbers in the past; UNLV could always use a player like that.
10. Pe'Shon Howard (Maryland to USC): If Howard isn't eligible, the Trojans are very inexperienced at the point guard position.
Others: Joey King (Drake to Minnesota)
Change of scenery
1. Zach Price (Louisville to Missouri): The lefty post player saw some minutes with the Cardinals, but that will increase in Columbia.
2. Remy Abell (Indiana to Xavier): Abell was a defensive stopper in Bloomington, but he will get a chance to score with the Musketeers.
3. Terry Whisnant (Florida State to East Carolina): Whisnant has the potential to be a big-time bucket-getter for the Pirates.
4. Braxton Ogbueze (Florida to Charlotte): Ogbueze had veterans in front of him last year, but a year off could help him.
5. Angelo Chol (Arizona to San Diego State): Given the Wildcats' loaded frontcourt, it's no surprise Chol looked for a different spot.
6. Jordan Price (Auburn to La Salle): Price's strong body and attack-mode mindset will fit perfectly with the Explorers.
7. Deuce Bello (Baylor to Missouri): Bello is a terrific athlete who will excel in the Tigers' system. Could be a great defender.
8. Damion Leonard (South Carolina to Furman): Leonard is a player who put up big offensive numbers in high school.
9. Jaylen Bond (Texas to Temple): A return closer to home will help Bond, who can fill a variety of roles and was out of position in Austin.
10. Achraf Yacoubou (Villanova to Saint Louis): He's got a strong body, and won't have a problem meshing with the Billikens.
Others: Aaron Brown (West Virginia to Saint Joseph's), L.J. Rose (Baylor to Houston), Julian Royal (Georgia Tech to George Mason), Brandon Bolden (Georgetown to Kansas State)