Louisville's Chane Behanan suspended indefinitely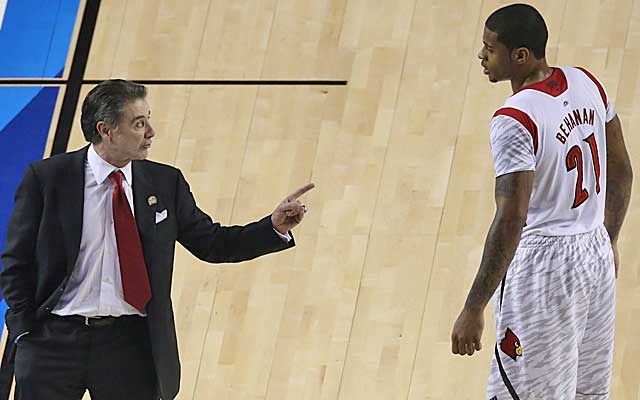 Louisville's Rick Pitino announced Thursday that Chane Behanan's is suspended indefinitely for a "violation of university and team rules" and "no longer a part of" the program.
"Can Chane come back on the ... team?" Pitino said. "It is possible. It's not probable."
In other words, Behanan's future at Louisville seems very much in doubt, and it's now possible that the Cardinals will have to attempt to repeat as national champions without the 6-foot-6 power forward who averaged 9.8 points and 6.5 rebounds per game last season. Pitino said athletic director Tom Jurich made the call on Behanan. The Hall of Fame coach would not elabarate on Behanan's violation, but he did say the earliest Behanan could possibly rejoin the team is mid-December.
"It's multiple things," Pitino said. "Don't ask what it is. We're not going to tell you."
Louisville is ranked No. 2 in the preseason Top 25 (and one).
"[Behanan] is extremely respectful. He's a good guy. A good teammate. And he's an excellent basketball player," Pitino said. "But he just has a very difficult time understanding life's values. ... So we're going to move forward without him."
Behanan was ranked the No. 39 player in the nation in our Top 100 list, released Tuesday.