Josh Smith cleared to play at Georgetown immediately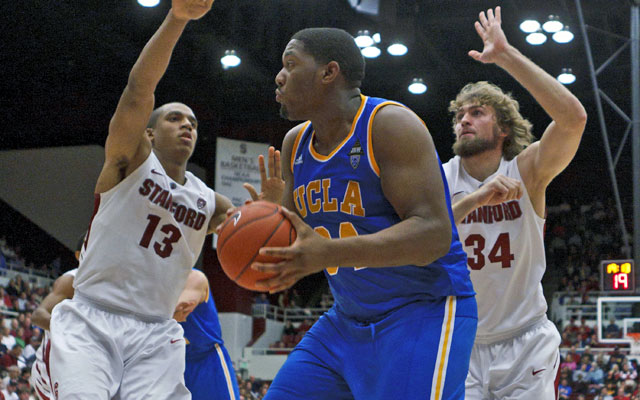 The NCAA has granted UCLA transfer Josh Smith a waiver to play immediately at Georgetown, and the former McDonald's All-American will have two seasons of eligibility remaining despite the fact that he's already participated in three years of basketball.
Georgetown announced the decision Wednesday.
"We are excited that the NCAA has approved the waiver for Joshua," said Georgetown coach John Thompson III. "Now, he has to maintain a high level of commitment on and off the court. He will provide a significant low-post presence for this team."
That's undeniably true.
Smith will provide a presence for the Hoyas.
But the story here isn't about what this will do for Georgetown as much as it's about the NCAA reaching a conclusion that contradicts other conclusions on other waivers that have been denied. For starters, Smith didn't transfer from UCLA to Georgetown to be closer to home or near an ailing family member. He's from Kent, Wash. -- not Washington, D.C.
He couldn't be farther from home.
So why was a waiver to play immediately granted?
And when the NCAA denied a waiver for an extra year of eligibility for Old Dominion's Donte Hill, I was told, by Kevin Lennon, the NCAA's vice president of academic and membership affairs, that the waiver was denied because Hill had participated in a preseason scrimmage while at Clemson, and that everybody understands that doing so accounts for a full year of eligibility. The rule regarding that is established and clear, Lennon said. So Hill's waiver was denied and, basically, not even worth discussing.
And yet Josh Smith is now getting two full years of eligibility despite him having played in 33 games at UCLA in 2010-11, in 32 games at UCLA in 2011-12, and in six games at UCLA in 2012-13. So, to summarize, that means Hill's one preseason scrimmage cost him a year of eligibility while Smith's six regular-season games did not.
How in the world could the NCAA possibly justify that?
I've already sent a message requesting comment.
I'll update this post as soon as I hear back.
For now, though, I'll just sit here baffled.