Marshall Henderson to miss three regular-season games as punishment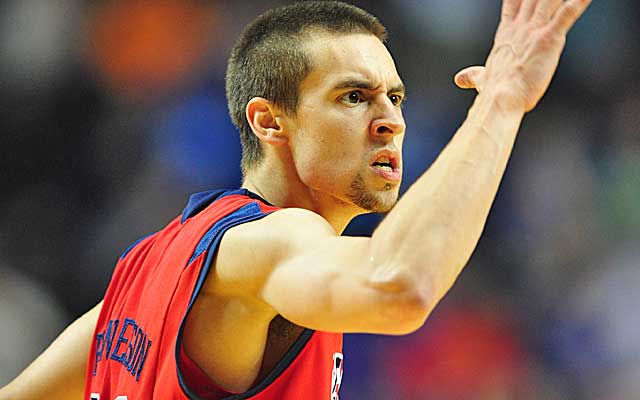 Ole Miss star Marshall Henderson will not be allowed to play in the Rebels' exhibition game, regular-season opener or first two SEC games this season, the school announced Tuesday.
The development is punishment for various offseason issues.
Henderson was suspended in July after reportedly failing multiple drug tests.
"I want to thank coach [Andy] Kennedy, [athletic director] Ross Bjork and the university for giving me an opportunity to rejoin the team," Henderson said in a statement. "This has been a difficult time for me, and I appreciate this chance. My teammates and I are looking forward to defending our SEC Championship."
This type of punishment won't be suitable to those who thought Henderson should be dismissed after an offseason that generated too many negative headlines for anybody's liking. But the staggered suspension is unique and one that will actually affect both player and team. It's one thing to miss an exhibition (against South Carolina-Aiken) or even a regular-season opener against a severely out-manned opponent (like Troy). Those things don't matter much. But it's quite another to miss two league games -- especially when one is on the road and against a rival (Mississippi State). That does matter. So, yeah, Ole Miss probably didn't go as far with this punishment as some probably wanted. But the school still went farther with the punishment than others might've gone.
Henderson averaged 20.1 points per game last season.
He was subsequently named the CBSSports.com SEC Player of the Year.
"I support this decision, and I am thankful to our leadership for allowing Marshall the opportunity to earn the right to rejoin our team," Kennedy said. "Marshall has been compliant with the process put in place for him since his suspension in early July, and we look forward to him being back on our team."