Friday's biggest game ends with Baylor toppling Colorado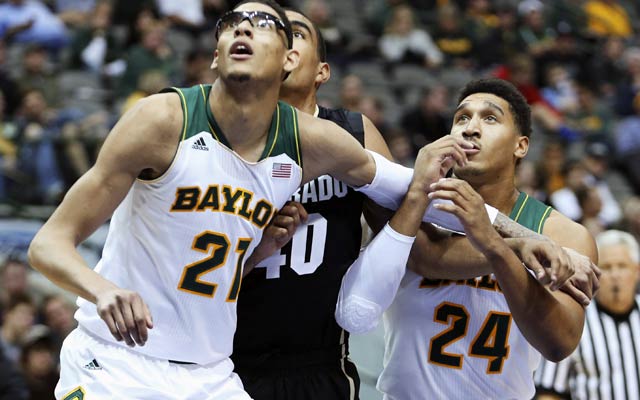 This was the one we had our eye on here, because there's a totta questions regarding both Baylor and Colorado this season. We're not sure what both teams' ceilings will be, but the Bears and Buffaloes are considered NCAA tournament-worthy. At least to us here on the blog.
And in my eyes, this matchup in Dallas was the best one Friday had to offer. Despite it failing to be a riveting game, it was still worth the watch. It was played at American Airlines Arena, opening up the season in the same region where the 2013-14 college hoops campaign will end, when Arlington, Texas, hosts the Final Four. Cool concept.
Baylor got a good win Friday night, beating Colorado 72-60 thanks to a player a lot of people don't yet know a lot about: some dude named Kenny Cherry. He had 14 for the Bears, while Cory Jefferson -- who could be one of the country's most underrated players in short time -- gave Baylor 13 points and 11 boards.
Baylor, which won the NIT tournament last season, got another 12 points from Brady Heslip, one of the more dangerous perimeter players in the country. His 12 points came off four 3s Friday night.
Colorado, whose biggest challenge will be to replace supreme rebounder Andre Roberson, got 15 points and 11 snags from sophomore big man Josh Scott. The Buffaloes' weak 3-point shooting (they were just 2-for-19 from deep) was the biggest problem for Tad Boyle's club.
Both teams have a long way to go. This had the makings of an early season tune-up. But it was still nice to see quality clubs and former Big 12 foes give college basketball a good offering on the season's first night.