Wooden Award releases midseason list; Joel Embiid snubbed?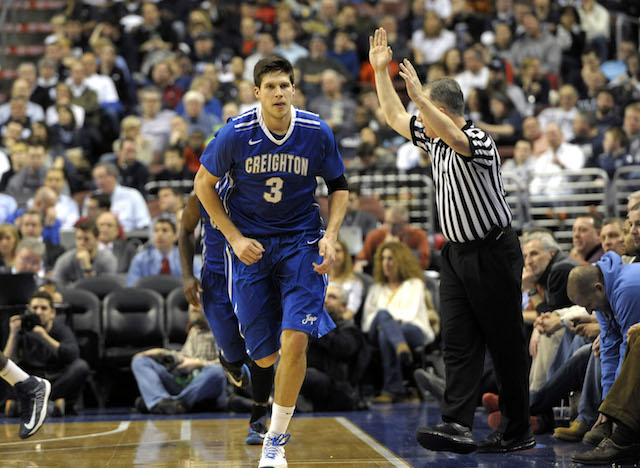 The Wooden Award released its midseason list of 25 players on Wednesday, and most of the usual suspects are on the list.
Creighton's Doug McDermott is the favorite heading into the final six weeks of the season, but the talk of the sport for the past two weeks has been Kansas big man Joel Embiid. And perhaps surprisingly, the freshman from Cameroon was not including among the 25 players on the midseason list.
Of course, that doesn't mean he can't make a run at the award or win it: Victor Oladipo finished second last season after not being on the midseason list. Trey Burke won the award.
Here's the complete list:
Kyle Anderson, UCLA
Keith Appling, Michigan State
Cameron Bairstow, New Mexico
Jordan Clarkson, Missouri
Aaron Craft, Ohio State
Sam Dekker, Wisconsin
Cleanthony Early, Wichita State
Tyler Ennis, Syracuse
C.J. Fair, Syracuse
Aaron Gordon, Arizona
Rodney Hood, Duke
Nick Johnson, Arizona
DeAndre Kane, Iowa State
Doug McDermott, Creighton
Shabazz Napier, Connecticut
Jabari Parker, Duke
Adreian Payne, Michigan State
Casey Prather, Florida
Julius Randle, Kentucky
Marcus Smart, Oklahoma State
Russ Smith, Louisville
T.J. Warren, North Carolina State
Andrew Wiggins, Kansas
Chaz Williams, Massachusetts
Joseph Young, Oregon