Observations: Depleted Gators continue to impress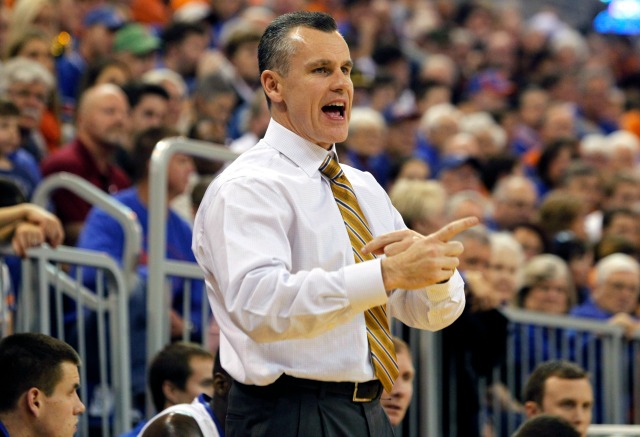 My five observations from this week and the five games I'll turn my attention to this weekend:
Five observations from the week...
1. Injuries haven't stopped Florida.
Many programs use depleted rosters as an excuse. The Gators just keep winning despite being banged up. Billy Donovan's team is 16-2 and could be 17-1 if not for a buzzer-beater by Shabazz Napier when Florida lost at UConn on Dec. 2. This isn't Donovan's best shooting team, but Florida has a veteran point guard in Scottie Wilbekin along with several proud veterans such as Casey Prather, Will Yeguete, and Patric Young. Expect the Gators to be in the conversation for a number one seed in a month. This team is Final Four good.
2. Nik Stauskas is a first-team All-Big Ten player.
It's hard to believe how much Stauskas has changed his game since last season. The sophomore was known as a long-range specialist last year as a freshman, but that's definitely not the case anymore. Stauskas now attacks the rim, has a mid-range game, and absorbs contact in the lane. A year ago, Stauskas attempted 87 free throws on the entire season. So far this year, he's taken 110 attempts at the stripe. The 6-6 wing is currently averaging 18.5 points, 3.8 rebounds, and 3.8 assists per game while shooting 44 percent from three-point range.
3. Creighton is a better team with Ethan Wragge at center instead of Gregory Echenique.
The Bluejays may miss Echenique's grit and toughness inside but as time moves along, college basketball has proven to be more about matchups then about having traditional pieces. Creighton may not have a conventional five-man in Wragge, but he's much harder for a team to prepare for defensively than a bruiser like Echenique. I've been courtside for two Bluejays games this season (Saint Joseph's and Villanova) and in both of those Wragge was the difference. His presence doesn't allow the opponent to play with a traditional center. What exactly does that mean? If you're used to playing a certain way that fits the "traditional" mold, that could severely cost you against Creighton because Wragge and Doug McDermott can each pull the opponent's front line starters away from the basket and open up passing lanes. I thought before the season that the Bluejays would be a breathtaking offensive team, but I wasn't sure how they'd respond against bigger teams. What have I learned? It's the bigger teams that are at the disadvantage against Creighton. You simply can't guard them like you guard every other opponent and that's because of Wragge. The 6-7 senior is averaging 12.5 points per game and has already made 74 three-point shots this season while shooting 50 percent from behind the arc.
4. Larry Brown will have SMU in the NCAA Tournament.
That was fast, wasn't it? The Mustangs are 15-4 after 19 games and still have Louisville, Cincinnati, and Memphis at home. SMU already has a win over UConn on its resume and has been elite defensively. In 19 games this season, the Mustangs have allowed more than 70 points only three times and that came in losses at Louisville and Arkansas along with a neutral site game at Virginia. Brown has two cornerstone pieces in Nic Moore (12.6 points, 4.5 assists per game) and Markus Kennedy (11.6 points, 6.8 rebounds per game) along with a strong bench. SMU is currently playing 11 different players more than 6.7 minutes per game. It's that type of depth that will have the Mustangs as one of 68 teams to hear their name called on Selection Sunday.
5. Anthony Perez is gaining traction for Ole Miss.
Rebels coach Andy Kennedy told me before the season that the 6-9 Perez could be a difference-maker for Ole Miss and over the last two games he's looked like just that. Perez has a combined 35 points and nine rebounds in the Rebels' past two outings and is finally giving this team some production off the bench. Ole Miss is in the next tier of SEC teams beneath Kentucky and Florida and the level of Perez's impact moving forward could determine whether or not the Rebels will have a chance to get to get to the NCAA Tournament for the second consecutive season. Just a note to remember -- Ole Miss hosts Kentucky and Florida in Oxford on February 18th and 22nd.
Five games I'll be watching...
Florida State at Duke (Saturday, Noon ET)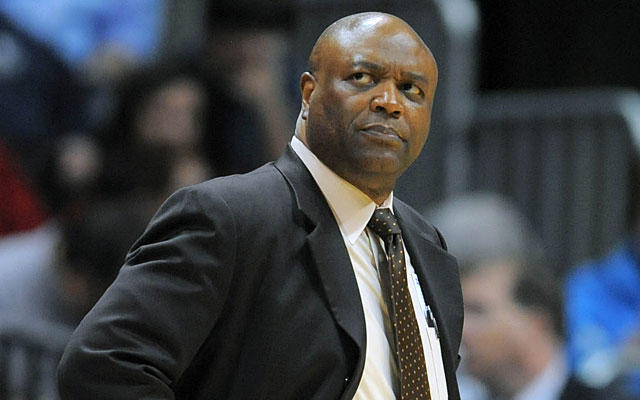 We'll know a lot more about the Blue Devils after the next eight days. Duke entertains the Seminoles on Saturday, then travels to Pitt and Syracuse in what will be a very telling three-game stretch. Why am I so intrigued with this game between Florida State and the Blue Devils? Because Florida State has the defensive personnel to match up with both Rodney Hood and Jabari Parker. When the Seminoles had a breakthrough season in 2012 and won the ACC Tournament, their run started with a win over Duke at Cameron Indoor Stadium. Don't think Leonard Hamilton hasn't echoed this sentiments to his team this week.
VCU at La Salle (Saturday, Noon ET)
The Rams played their best game of the season when they won at Dayton on Wednesday night. Can they replicate that same type of effort on Saturday in North Philadelphia? They'll have to. La Salle has the ideal personnel to deal with VCU's tenacious pressure -- the Explorers beat the Rams last season at the Siegel Center. Shaka Smart's squad will again have to play at a high level to come away with a victory.
Kansas State at Iowa State (Saturday, 1:30 ET)
This is life in the Big 12. Two games a week against programs that have a legitimate chance of making the NCAA Tournament. The Wildcats lost at the buzzer on Monday night to Texas but still have all the requisites to be a team that plays in the field of 68. And the Cyclones? They're fine. Repeat -- they're fine. I've heard too many people push the panic button on Iowa State over the past few weeks. Fred Hoiberg's team lost at home to Kansas when it shot 4 for 25 from three-point range and also dropped close games at Oklahoma and Texas. Iowa State isn't any different from the team that the nation loved in November and December, but it needs to win this game against the Wildcats to keep pace in the Big 12.
Michigan at Michigan State (Saturday, 7 ET)
John Beilein lost Trey Burke and Tim Hardaway Jr. to the NBA as well as Mitch McGary to injury, and the Wolverines are still tied atop the Big Ten standings. Will that continue for the duration of the season? Not if Michigan's biggest rival has to say anything about. Aside from a home loss to North Carolina, Michigan State hasn't lost a game. Tom Izzo has a real chance to get back to the Final Four and win another national title with this group, who has played the last few weeks minus star big man Adreian Payne, who is out with a foot injury. The Spartans are now also going to be without forward Branden Dawson for four to five weeks, after he broke a bone in his hand on Thursday. Still, Michigan State is supposed to be playing in games like this. Michigan technically is not. We'll see how the Wolverines handle the big spot Saturday in East Lansing.
Cal at UCLA (Sunday, 8 ET)
The Bears stubbed their toe in Wednesday night's loss at USC and need to pick up a quality road win at Pauley Pavilion if they hope to still have a chance at a Pac-12 title. Cal has a distinct advantage up front against UCLA with Richard Solomon and David Kravish, but the Bruins' perimeter will keep the Bears on their heels. Keep an eye on Justin Cobbs in this game. Cal's senior floor general has been playing as well as any point guard in the Pac-12 and he'll be critical in this game if Mike Montgomery's team is to have a chance to win.