Cincinnati's Justin Jackson (ankle) will start at Louisville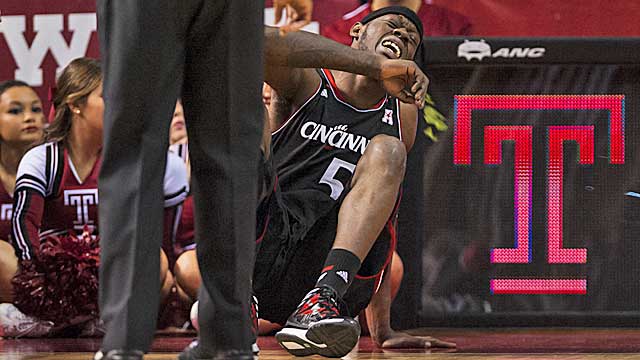 Cincinnati forward Justin Jackson, who injured his ankle in Saturday's win at Temple, will play Thursday night when the 13th-ranked Bearcats visit 12th-ranked Louisville, coach Mick Cronin told CBSSports.com on Thursday morning.
"He will start," Cronin said.
Jackson is averaging 11.1 points, 7.0 rebounds and 3.4 blocks per game.
Cincinnati (19-2, 8-0) and Louisville (17-3, 6-1) are first and second in the American.