Rashad Vaughn to announce Tuesday on CBS Sports Network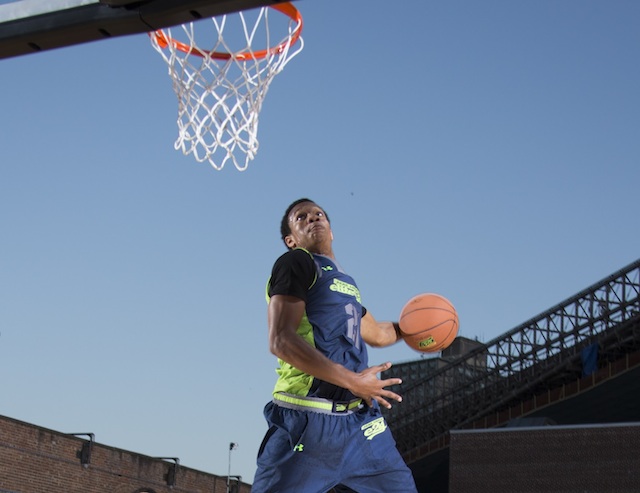 A decision is coming soon for uncommitted senior Rashad Vaughn.
The five-star guard from Findlay Prep (Nev.) will announce his college choice Tuesday evening on CBS Sports Network's "Inside College Basketball" show. The show begins at 6 p.m. Eastern, and Vaughn's announcement will come at approximately 6:30 p.m. His segment will last about six minutes.
The Minnesota native is ranked No. 9 in the 247Sports Composite for the class of 2014. He is the No. 3-ranked shooting guard in the class, and the best perimeter player still uncommitted.
Vaughn's final list includes Iowa State, UNLV, Kentucky, Kansas and North Carolina. The heavy favorites heading into Tuesday are Iowa State and UNLV. The Cyclones have had a relationship with him for a very long time, while the Runnin' Rebels have the advantage of proximity to his high school.
"I got relationships with all the coaches, so it's just where I fit in and can get better and play," Vaughn said last month.
If UNLV were to land him, the Rebels would have three top-25 recruits in the bag, with Vaughn joining shot-blocker Goodluck Okonoboh and five-star forward Dwayne Morgan. On the other side, Vaughn would be the best recruit of head coach Fred Hoiberg's tenure, and could take the Cyclones to another level next season.