Last of the Unbeatens turns into Wichita Watch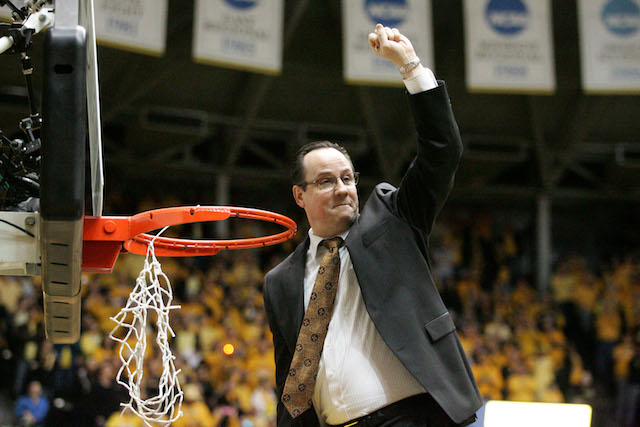 Welcome back to our feature, "Last of the Unbeatens," where we run through each of the undefeated teams remaining in the country – as well as where they might suffer their first loss.
And that's it. We are down to our final unbeaten team for the 2013-14 season. Syracuse was the last victim, falling twice last week to Boston College and Duke.
Wichita State is the last one standing. The Shockers have been arguably the biggest talking point in college basketball for the last several weeks, as they are in line for a No. 1 seed in the NCAA tournament – yet many people think they do not deserve the honor.
Personally, I think Wichita State certainly should get a No. 1 seed – the Shockers have beaten everyone in front of them and sit at 30-0 heading into the final weekend of the regular season. If they go undefeated, they should be on the top line come Selection Sunday.
Will they lose before then? Let's take a look.
Wichita State (30-0)
What they've done recently: Wichita State got past its last few tests in the past week, taking care of business against Loyola Chicago, Drake and Bradley. They won those three games by an average of 21 points, showing that the pressure of going unbeaten isn't exactly getting to the Shockers. Cleanthony Early and Ron Baker are still playing like pros, Fred VanVleet is still one of the best point guards in the country, and Wichita State is still defending and rebounding like it always does. It's a difficult recipe to beat – and it's why the Shockers are a legitimate threat to get back to the Final Four.
What's next:
March 1 vs. Missouri State: A rematch of Wichita State's toughest game of the Missouri Valley slate. The Bears looked set to knock off the Shockers, but Wichita State overcame a 19-point deficit with 11:48 remaining to win in overtime. Missouri State has been up and down since the, but the Bears just aren't the same team on the road. They have won only one of their last six games away from home, including double-digit losses to sub-.500 teams Southern Illinois and Drake. Missouri State shoots it well from behind the arc, but the Bears will have major issues defending Wichita State – especially around the rim. The Shockers should end the regular season without a loss.
Missouri Valley tournament: Arch Madness is always an unpredictable event, but the Valley simply isn't as difficult as in years past. Wichita State will obviously be the No. 1 seed, likely facing Drake or Evansville in the quarterfinals. Can anyone in the league take down the Shockers on a neutral site? Indiana State might be the best bet, but Wichita State won't have to face them until the championship game.