Florida Atlantic's Mike Jarvis stepping down after season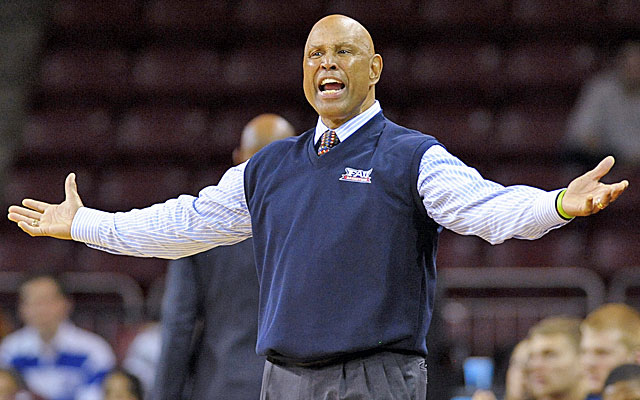 Bracketology: Latest projected bracket | Compare teams | Palm Reader
Florida Atlantic head coach Mike Jarvis has resigned, effective the end of the 2013-14 season, the school has announced.
Jarvis, who had one year remaining on his contract, said in a statement he wants to pursue other opportunities.
"This decision is based upon my desire to explore other opportunities and in recognition that we are jointly disappointed that the men's basketball program has not progressed as much as we would have liked," Jarvis said in a statement. "I thank FAU for the opportunity to coach the fine student-athletes of FAU for the past six years."
Citing a source close to the basketball program, the Sun-Sentinel reported that FAU was set to fire Jarvis at the end of the season, but he opted to resign instead.
Jarvis and the Owls are just 10-19 this season, heading toward their fifth losing season under Jarvis. The 68-year-old Jarvis is 422-312 with nine NCAA appearances in parts of 25 seasons at Boston University, George Washington, St. John's and FAU.
One name to keep an eye on for this job is Florida assistant coach Matt McCall, a former assistant at FAU.