Bracketology: Arizona goes down, but stays on top line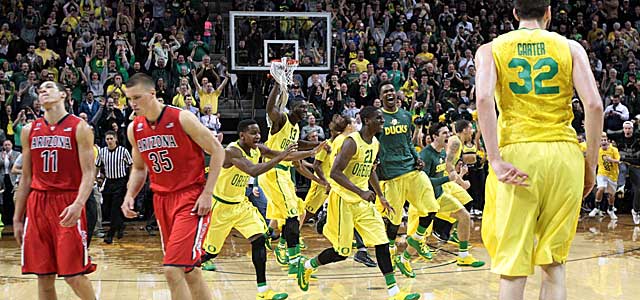 Latest in hoops: Bracketology | Bubble Watch | Team comparison
Arizona lost at Oregon on Saturday (big win for the Ducks, by the way), but it won't drop the Wildcats off the top line of the bracket. It's only their third loss of the season, and none are bad ones.
Only Kansas has more top 50 RPI wins than Arizona, which has 10, six of those have come away from home. This is still a very accomplished team and remains a no-brainer as a No. 1 seed.
In fact, the Wildcats might even be able to lose again and stay on the top line. It should be noted that Saturday's loss does hurt their chances of being the overall No. 1, for what that's worth.