Steve Donahue to remain at BC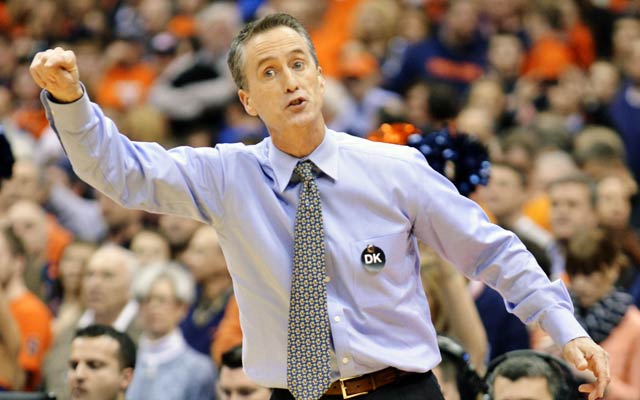 Steve Donahue will return as Boston College's men's basketball coach next season, a source confirmed to CBSSports.com on Thursday.
A formal announcement is expected Friday, according to a source.
The development was initially reported by SI.com.
Donahue has spent four years at BC after 10 seasons at Cornell. The 51-year-old has never led the Eagles to the NCAA Tournament. His team finished 4-14 in the ACC this season.
Al Skinner coached BC for the 13 years prior to Donahue's arrival.
He led the Eagles to seven NCAA Tournament appearances.