Viewer's Guide: Selection Sunday is here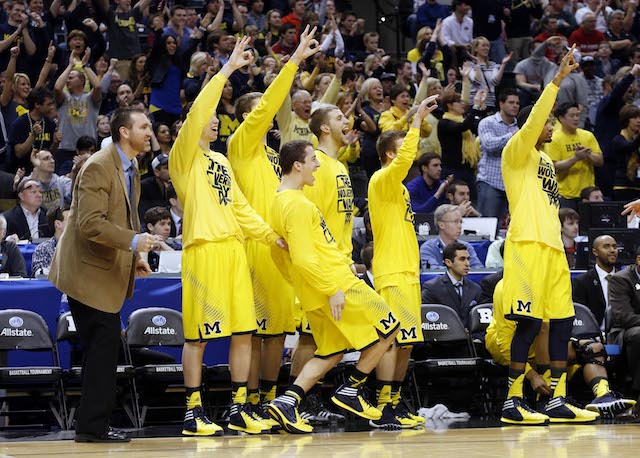 More: Updated bracket projection | Bubble Watch | Live Blog Updates
Well, today is the day. It's the best day of the college basketball season – or at least the most anticipated day of the college basketball season. Of course, the reasons for anticipation have very little to do with the games being played on Sunday, but there are some terrific games to help tide you over until the Selection Show.
Note: All times are Eastern, and the rankings are according to the AP Poll.
No. 7 Duke vs. No. 6 Virginia (1 p.m., ESPN): Back when these two played for the first time, no one really knew what to think of Virginia. Now, the Cavaliers have a chance to pull off the regular-season and conference tournament title sweep. It will come down to Duke's perimeter shooting; Virginia's pack-line defense will give the Blue Devils open looks.
Saint Joseph's vs. No. 23 VCU (1 p.m., CBS): Saint Joseph's played itself into the NCAA Tournament by making a run to the championship game, beating Dayton in a bubble battle and then handling St. Bonaventure. VCU has pulled off six wins in a row, but the Rams had some issues getting points in transition in the first meeting between the two teams.
UL-Lafayette vs. Georgia State (1 p.m., ESPN2): The Sun Belt tournament was Georgia State's event to lose, and the Panthers are one game away from the big dance. There is plenty of individual talent on display in this one, with Georgia State's backcourt of R.J. Hunter and Ryan Harrow and Lafayette's inside-outside duo of Elfrid Payton and Shawn Long.
Kentucky vs. No. 1 Florida (3 p.m., ESPN): Is the Wildcats' turnaround in the SEC tournament for real? Kentucky's offense has turned around in the past two games, with wins over LSU and Georgia – but Florida's defense is a completely different animal. The Gators shut them down in the first two meetings, with Kentucky averaging just 62.0 points in both games.
No. 22 Michigan State vs. No. 8 Michigan (3:30 p.m., CBS): The fourth No. 1 seed could be on the line for Michigan – which is amazing considering what the Wolverines lost from last season. Given the time of the game, would a loss even matter? As for Michigan State, it looks like Tom Izzo and the Spartans are reaching their usual levels of March magic at the right time.
NCAA Tournament Selection Show (6 p.m., CBS): The most anticipated hour of the college basketball season. Every eyeball in the sport will be watching to see who's in, who's out and who got No. 1 seeds. The field of 68: revealed. You'll want to fill out your bracket soon after the 68th and final team is announced. You can also find a blank bracket right here, if you want to print and fill it out along with the announcement.