Viewer's Guide: The First Four gets started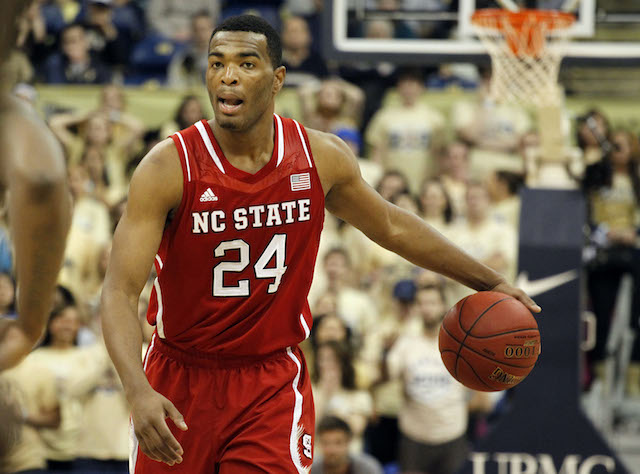 More NCAA hoops: Tournament bracket | Complete coverage of NCAAs | Latest news
It's not the opening Thursday of the NCAA Tournament just yet, but the big dance tips off on Tuesday night with two First Four games. One game pits a couple of teams that were in the middle of the pack in their leagues during the regular season before making a run, while the other one has teams that were sweating down the stretch of the season.
Note: All times are Eastern.
No. 16 Albany vs. No. 16 Mount St. Mary's (6:40 p.m., truTV): Neither team was expected to be in the NCAA Tournament when conference tournaments began, as both Albany and Mount St. Mary's were four-seeds in the America East and NEC, respectively. Albany hosted the first two rounds of the conference tournament, but then went on the road and knocked off Stony Brook in the championship game. Meanwhile, Mount St. Mary's had a historic comeback in the quarterfinals against St. Francis (N.Y.) and then handled both Wagner and top-seeded Robert Morris on the road. Albany is led by the duo of Peter Hooley and Sam Rowley, two guys who can carry the offense. Hooley averaged 23.7 points in the America East tournament, and Rowley was a matchup nightmare for Stony Brook in the title game. Mount St. Mary's, coached by Shaka Smart protege Jamion Christian, will look to run "Mayhem" all over the court. The Mountaineers press and force turnovers, speeding teams up. Julian Norfleet has scored at least 16 points in seven of his last eight games. The winner faces Florida.
No. 12 North Carolina State vs. No. 12 Xavier (9:10 p.m., truTV): Both were bubble teams entering Selection Sunday, although Xavier felt far more confident than NC State. The Musketeers were hoping to avoid the First Four, while the Wolfpack were just hoping to get in. Well, NC State got a bid, but Xavier is playing in Dayton. The winner moves on to play Saint Louis -- a winnable game for both. NC State is led by T.J. Warren, one of the best pure scorers in college basketball. He is capable of carrying the offense, as demonstrated by back-to-back 40-point games late in the season. Warren will need help from complementary options to beat Xavier, though. The Musketeers have a number of different weapons on the offensive end, with playmaker Semaj Christon carrying the load. He's difficult to contain off the bounce, and his ability to get into the lane opens up shots for his teammates. The key could be NC State keeping Xavier off the offensive glass, and the Musketeers slowing down Warren.