Ben Howland has spoken with Marquette about its opening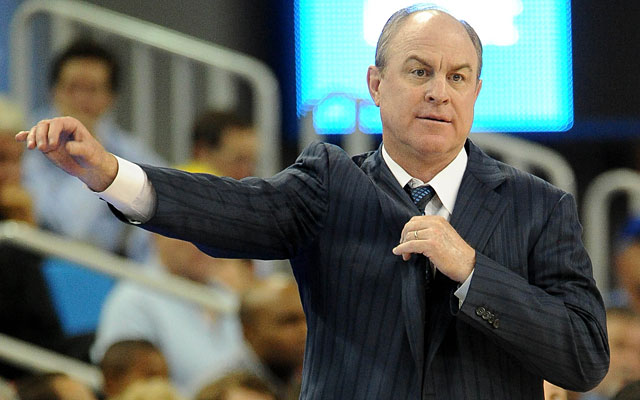 Former UCLA coach Ben Howland spoke with Marquette officials this weekend about the school's opening for a men's basketball coach, multiple sources told CBSSports.com.
No offer has been extended.
But Marquette is definitely interested -- as CBSSports.com reported Friday. Meantime, sources told CBSSports.com that Howland is eager to return to coaching, and that he holds the Marquette program in high regard. A return to the Big East at a school that cares deeply about basketball intrigues Howland, multiple sources told CBSSports.com.
Howland coached at Pittsburgh before UCLA.
He has made nine NCAA Tournaments, including three Final Fours, in his past 12 years as a head coach. Still, UCLA fired Howland last March -- making him the first coach in history to ever be removed immediately after winning a regular-season title in a power conference.
Buzz Williams left Marquette for Virginia Tech on Friday.
The Milwaukee Journal Sentinel and ESPN.com are both also reporting mutual interest between Marquette and Howland. A decision, one way or another, is expected this week.